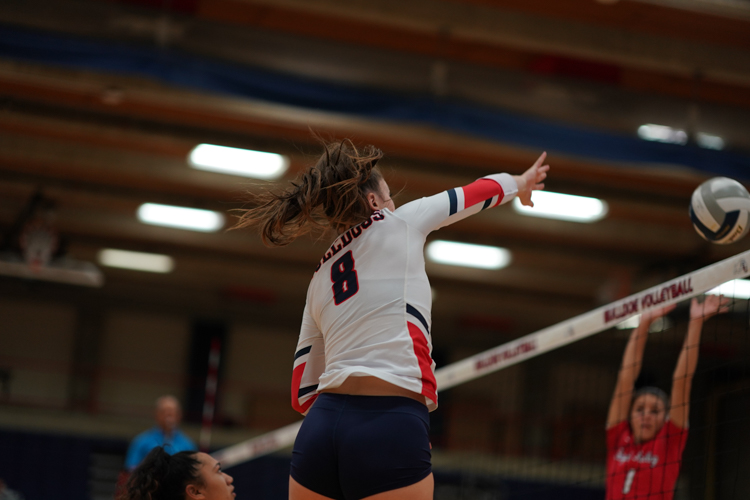 In a hotly-contested battle for first place in the North Region, Bellevue College volleyball fell 3-1 (27-25, 20-25, 25-18, 25-23) to Whatcom last night at Courter Family Athletic Pavilion.
Bellevue had momentum on several occasions in set one, jumping out of the gate 3-0 and 14-9 and 23-20. The Bulldogs then had a string of unforced errors that allowed Whatcom to not only tie it up at 23 but take the lead at 25-24. After falling in set one the 'dogs stormed back to take set two. Up 20-18 a swing by Lilandra Dexter put Bellevue up 21-18 followed by two Orca errors which allowed Bellevue to cruise from 23-18 onto victory.
In set three, BC had a set-high 10 errors which gave Whatcom the easy 25-18 win. Although Bellevue cleaned up their play in set four, they could not overcome a  Whatcom club that could not go wrong as the Orcas were on fire with a .519 percentage, converting 17 kills on 27 attempts with only 3 errors.
Bellevue falls into second place at 4-1 (20-8 overall) and travels to Everett tomorrow night October 11 for a 7:00 p.m. first serve.
Last Updated October 10, 2019