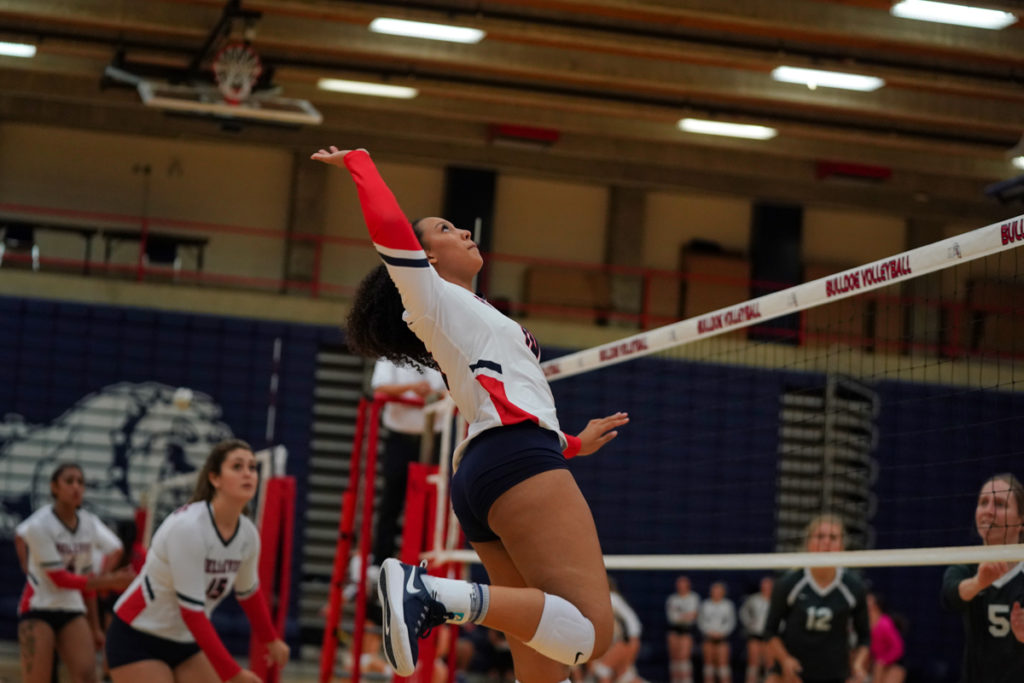 Bellevue College volleyball bounced back from a tough Wednesday home loss with a convincing 3-0 sweep over host Everett tonight. The Bulldogs were never threatened winning 25-9, 25-10, and 25-14. Zaiah Luna-Calvin led a surge with Bellevue up only 4-3 as the 'dogs racked up 4 points to make it 8-3 and never looked back. Luna-Calvin also closed out set one with two consecutive kills.
Dyamonde Schirmer closed out set two with consecutive points in the Bulldogs' 25-10 win. The Bulldogs only committed 5 errors all night in a match that had point contributions from several Bulldogs including Luna-Calvin (11 kills), Kaileahna McCollum (6), Yaneli Garcia (6), and Schirmer (4 kills, 3 service aces, 19 assists). Savannah Sleasman had 4 kills and also had 11 digs.
Bellevue (5-1, 21-8) returns to league play next Wednesday for the second round through the North Region with a home matchup against Shoreline on Wednesday October 16 at 7:00 p.m.
Last Updated October 11, 2019