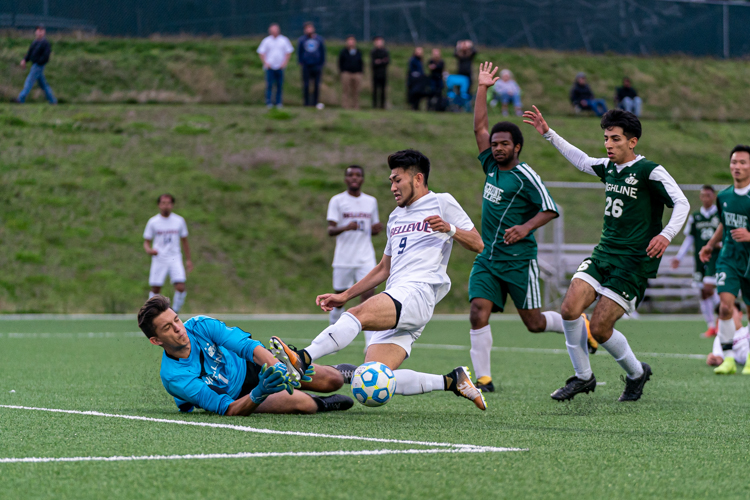 Bellevue College men's soccer put another one in the win column with a 2-1 win on the road at South Puget Sound this weekend at the Regional Athletic Complex in Lacey. After surrendering an early 1-0 lead, the Bulldogs put in two goals into the back of the net before halftime to hold onto the win. Masahiko Kaneko scored both BC goals at the 9:58 and 24:07 marks in the first half.
The Bulldogs had opportunities to blow the game open with 7 additional shots on goal but couldn't convert in a game in which the ball was on BC's side for a large majority. Jesus Ayala-Mendez allowed only one goal in the box for the Bulldogs and had 4 saves.
Bellevue is now 2-5-1 in West Region play and 3-7-2 overall. The Bulldogs travel to Pierce this Wednesday October 15 for a 5:15 p.m. kickoff at Heritage Rec Center in Puyallup.
Last Updated October 14, 2019