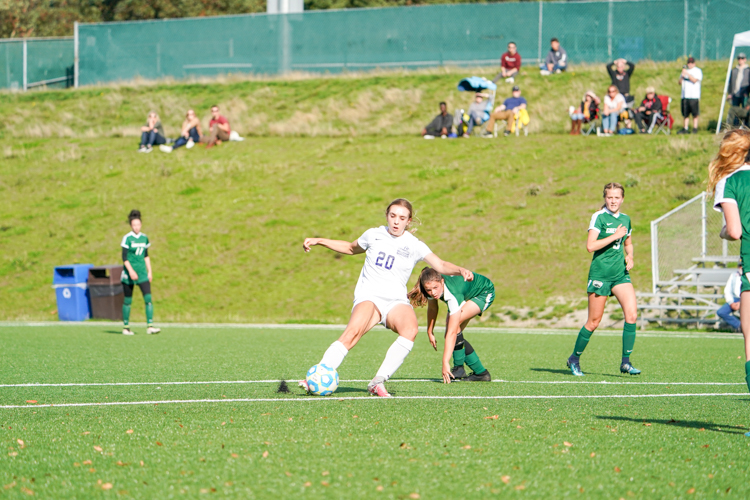 The fourth-ranked Bellevue College women's soccer team continued their momentum with a 3-1 win at Centralia on Saturday October 12. After heading into halftime gridlocked in a 1-1 tie, the Bulldogs broke it open with two goals in the second half.
Lauren Landis got things going for Bellevue in the first half off a feed from Malia Miller to make it 1-0 Bellevue 33:35 into the game. After a late Centralia goal with seconds remaining in the first half, the surprised Bulldogs came out more aggressive in the second half and took the lead three minutes into the second half on a goal by Kameron Jaramillo. Miller added an insurance goal late in the game at the 81:20 mark.
Bellevue is now 8-1 (10-2 overall) and will travel to Pierce this Wednesday October 16 for a 3:00 kickoff at Heritage Rec Center in Puyallup.
Last Updated October 14, 2019