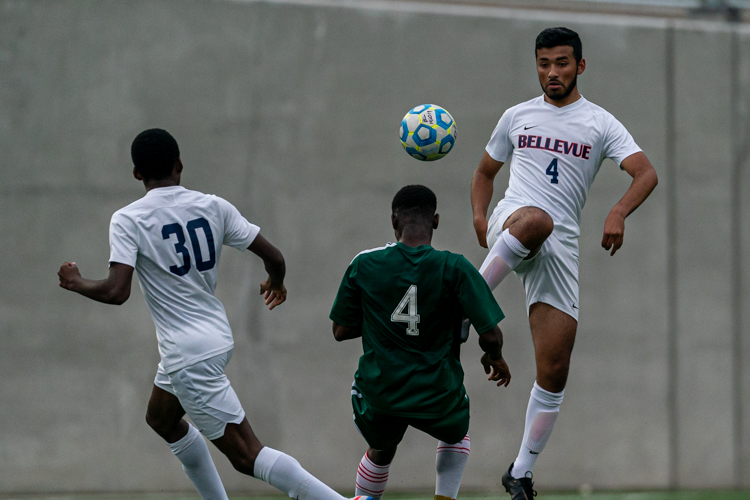 Bellevue College men's soccer battled to a tough 3-3 tie yesterday against Pierce College at Heritage Rec Center in Puyallup. Although a tie is better than a loss, the end result was a bit of a letdown for the Bulldogs, as they are in need of wins down the stretch for a playoff berth. The tie was also a tough one to swallow as the 'dogs held a 3-1 lead late in the game but gave up two quick goals in the final five minutes of play to let the win slip away.
At the 67:00 mark, BC found the net on consecutive goals by Jacob Rodriguez and Masahiko Kaneko. Pierce would then have their turn at two quick goals for the tie. The Bulldogs controlled the ball for the majority of the game with twice as many shots on goal (10-5) as Pierce but could not find the back of the goal after Pierce's late surge.
Bellevue hosts Highline this Saturday October 19 at 2:15 p.m. Bellevue is 2-5-2 in league and 3-7-3 overall.
Last Updated October 17, 2019