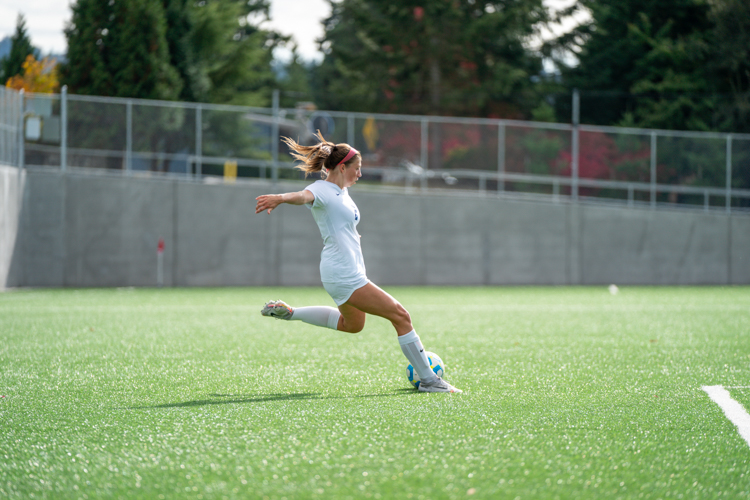 Highline College women's soccer outlasted Bellevue in a 2-0 win yesterday as the two teams battled for first place bragging rights. The Highline offense was just too much for Bellevue's defense, as the Bulldogs managed to get off only 6 shots in the game compared to 18 by the T-Birds. The 'dogs had trouble keeping the ball on their end of the field for much of the second half, keeping Bellevue goalkeeper Jaelynn Ramsay busy for much of the day.
Highline scored early at the 4:06 mark and kept their 1-0 lead throughout the length of the game until late when Hannah Anderson broke through with a little over five minutes to go.
Bellevue is now 9-2 in league play (11-3 overall), with both losses coming to Highline. The Bulldogs travel to Tacoma this Wednesday October 23 for a key matchup as the Titans are only one game behind Bellevue for second place in the West Region. Kickoff is set for 2:00 p.m.
Last Updated October 20, 2019