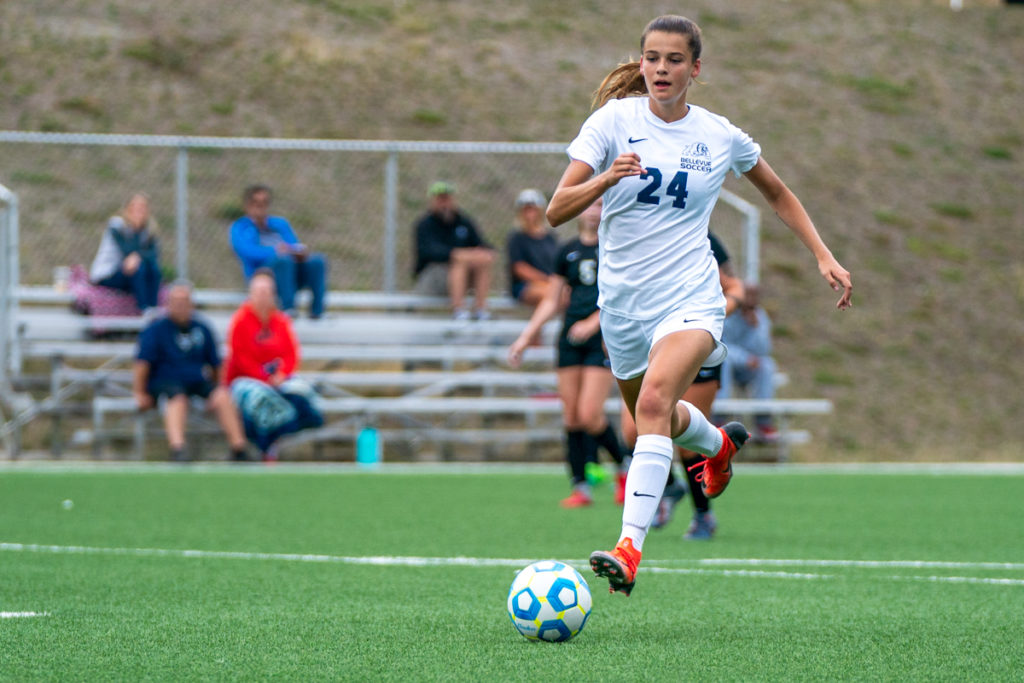 In a game in which Bellevue College controlled  a victory in their hands with 30:00 to go, the Bulldogs allowed two goals; one coming in the final minute of play, to give Tacoma the ability to end the game with a tie score of 4-4.
The Bulldogs ended the first half with no time on the clock as Lauren Landis executed on a penalty kick to tie the game at 2-2 heading into halftime. In the second half, freshman Teaghen Sweckard gave Bellevue a 4-2 lead with a pair of goals at the 54:00 and 61:00 marks.
With a comfortable 4-2 lead, the 'dogs surrendered two goals by Tacoma's Isabella Weaver which allowed the Titans to end the game in a tie.
Although it was a heartbreaking loss for BC, the Bulldogs remain in second place at 9-2-1 (11-3-1 overall). The squad will host Grays Harbor this Saturday October 26 at Bellevue College.
Last Updated October 23, 2019