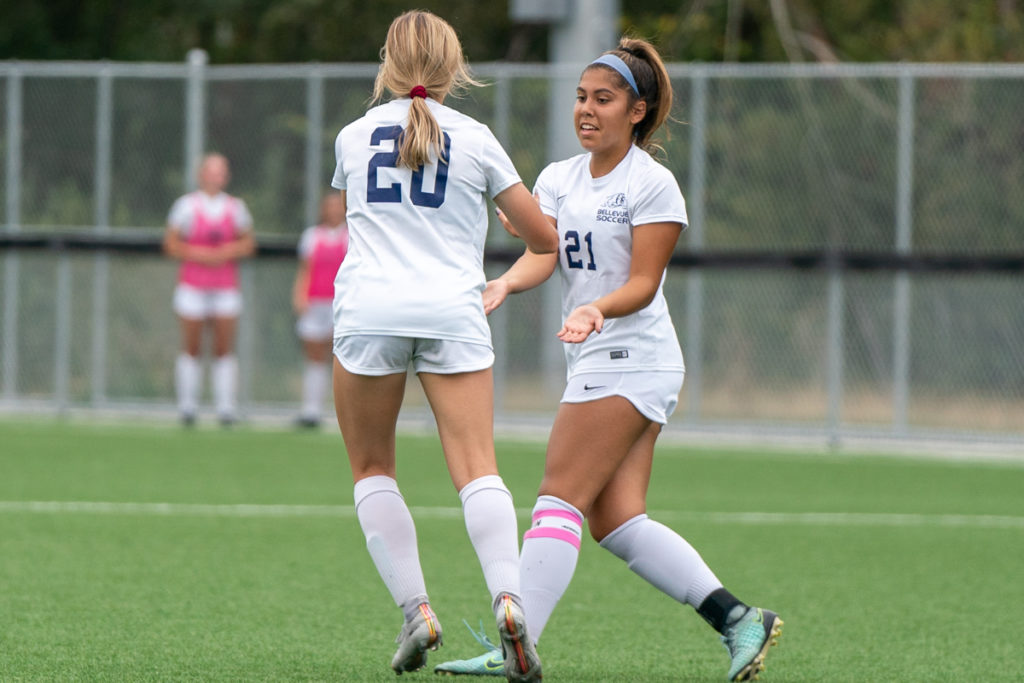 Bellevue College women's soccer lost an emotional contest 4-0 yesterday in NWAC quarter-finals play at Peninsula College in Port Angeles. In a year in which Bellevue's defense assisted goalkeeper Jaelynn Ramsay on a consistent basis, yesterday's game faced BC with a formidable challenge as Peninsula's offense was too much to handle. The Pirates got 12 shots off as compared to Bellevue's 7 and wasted no time establishing the tone as Sam Oliveira scored at the 19:26 mark.
Peninsula would tack on two more goals midway through the first half as Kayla Alcott assisted on both of them to Tommylia Dunbar (24:45) and Sammy Howa (30:07). Peninsula went into halftime with a commanding 3-0 lead.
The Bulldogs could not find the back of the net as Bellevue's offensive threat all year, sophomore Lauren Landis got 5 shots off but found no luck getting one past Peninsula 'keeper Andrea Kenagy. The Pirates added an insurance goal late in the game with minutes to go by Howe.
Bellevue wraps up another successful season of advancing in NWAC playoffs and holding a ranking for much of the year. The squad ends up at 11-2-1 in league and 14-2-1 overall. With a strong freshman class, Head Coach Richard Romain-Dika has an exciting 2020 season next year to already look forward to.
Last Updated November 10, 2019