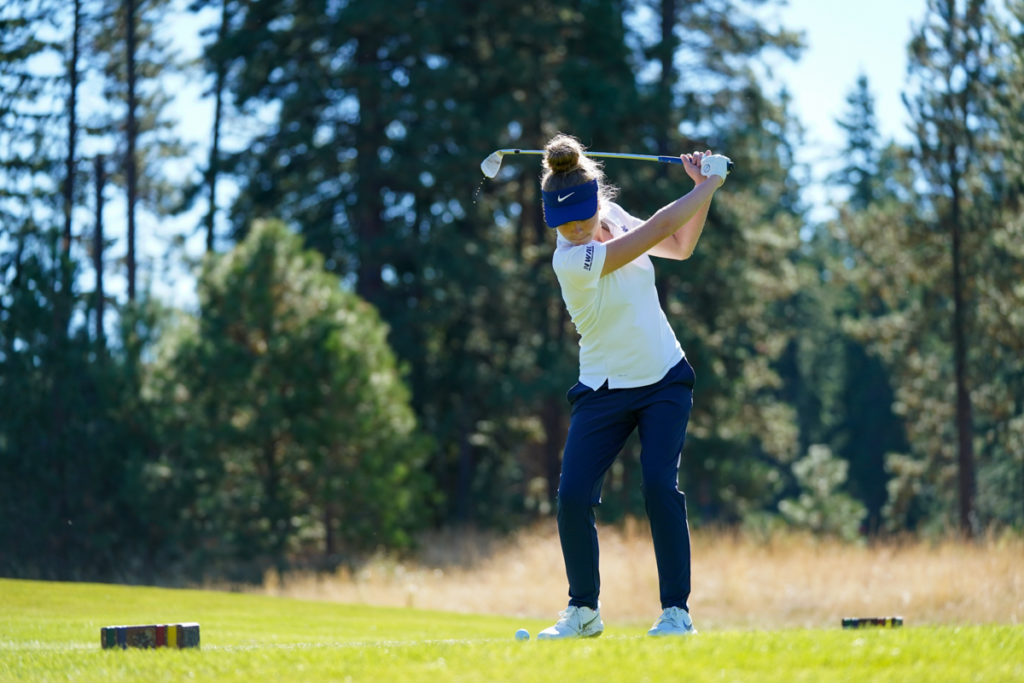 With a relatively new roster, Bellevue College women's golf continues it's upsurge in competitiveness with an impressive runner-up finish to North Idaho yesterday at the Highline Showdown played at Suncadia's Rope Rider course. The tourney, which featured many of the top teams expected to bid for this season's NWAC title, was five teams deep and was a back and forth battle coming down the stretch between three teams; North Idaho, Bellevue, and Skagit Valley. The teams jockeyed leads throughout most of the day with all three being tied with about five holes to play.
Bellevue freshman Tori Berger finished second overall in individual competition shooting an 83. Ashley Clark fired an 87 finishing tied for fifth overall while another BC's third freshman, Danyel Korpe rounded out the Bulldog scoring with an 89.
Bellevue will continue practice for the next few weeks before their final fall tournament which will be hosted by Olympic College later this fall at a site to be determined.
Last Updated September 29, 2020