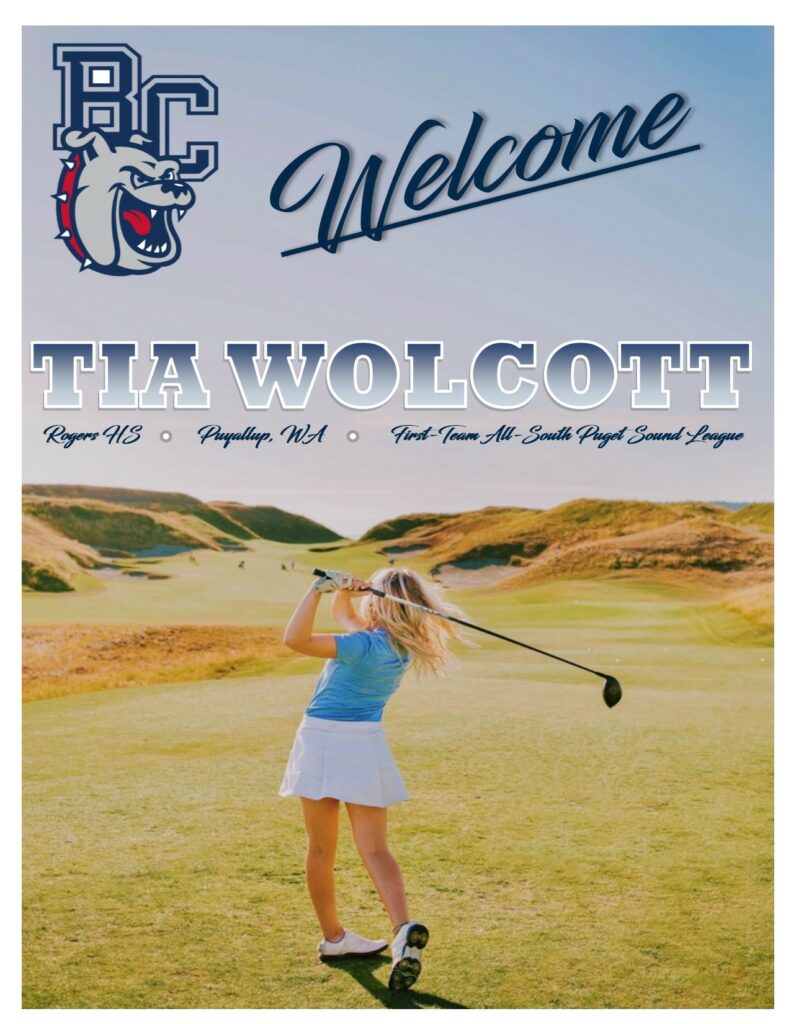 Bellevue College women's golf is proud to announce the signing of one of the top junior golfers in the state, Tia Wolcott, for the 2020-21 season. Currently a senior at Rogers HS in Puyallup, Wolcott was a first-team All-South Puget Sound League as a junior in 2019-20 after an impressive fall campaign, firing 79-75 and finishing fifth overall at the SPSL league championship at Gold Mountain GC. With the spring season cancelled, Wolcott continued her strong play finishing in the top ten at four tourneys last spring and summer, including a state-qualifying seventh place finish at the WJGA district championship at Eagles Pride GC. She is also a 3.8 student in the classroom.
"It's been a joy to watch Tia for the last two years. Although small in stature, she brings a big-time game to the course. She's been well coached, especially in the short game area by Ryan Young at Chambers Bay; she will no doubt be a game-changer for us and a head-turner in the conference," says Coach Mark Yoshino.
The Bulldogs are coming off an impressive fall with one title and two runner-up finishes and are the only sport at Bellevue as of today, currently on track to move forward with the spring 2021 season.
Last Updated December 23, 2020