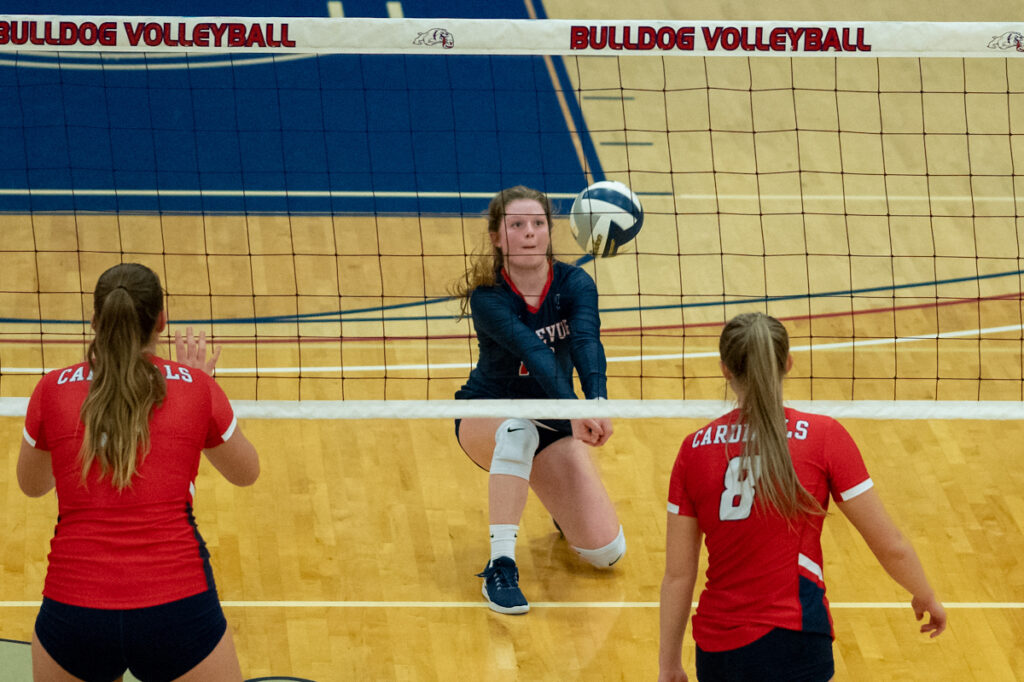 Bellevue College volleyball won their fifth consecutive match last night 3-1 over visiting Shoreline. Although there was a bit more laboring involved in this match, including overcoming a dropped first set 25-22, the Bulldogs persevered and gutted out three straight sets in close fashion.
In set two, the Bulldogs looked as if they would fall behind 2-0 as Shoreline came out surging with a 20-14 lead. From there Shoreline would crumble with five unforced errors coupled with the swings of Adelyn Gueller who had three kills to steal the win in set two, 25-22.
The 'dogs came out swinging in much cleaner fashion in sets three and four with only seven errors as opposed to Shoreline's 15 to take sets three and four, 25-21 and 25-22.
The win was one of BC's most balanced attacks with five or more points from Meg Perry, Marina Tukan, Gueller, Marin Mackey, Justine Benson, and Savannah Sleasman. Hansen had four aces and led the defensive front with 18 digs.
Bellevue is now tied for first at 6-1 (16-6 overall). The Bulldogs have a bye on Wednesday before their big showdown hosting Edmonds, also tied for first at 6-1, next Friday October 22 with first serve at 7:00 p.m.
Last Updated October 16, 2021