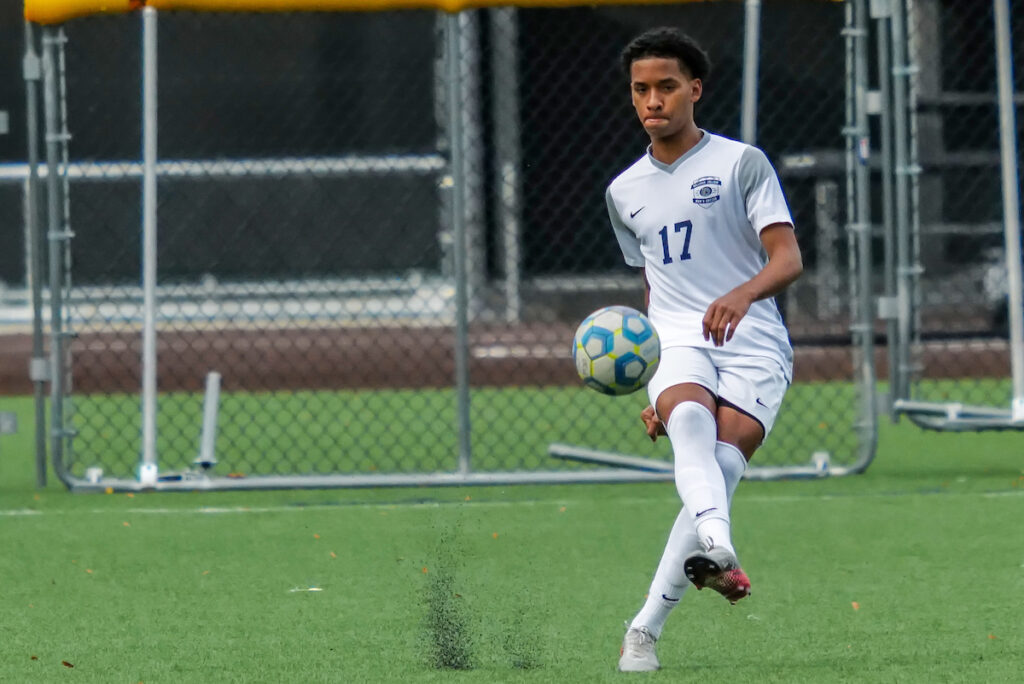 Bellevue College men's soccer battled into the second half with visiting Tacoma but was eventually worn down by the first-place Titans in a 2-0 loss today. The two squads played tenacious defense in the first half in what would be a relatively balanced match up that led to scoreless tie heading into halftime. The Bulldogs had five shots on TCC 'keeper Jakob Rindler. BC's Alex Wolbert was stellar in the box with seven saves alone in the first half.
In the second half, Tacoma answered first and early at the 52:40 mark to break the tie, then went on to tack on an insurance goal with five minutes remaining in the match.
Bellevue is 4-5-2 in league and 5-6-3 overall. Although on the losing end of the match today, Bellevue remains in third place with their clinched playoff spot following their final two regular season games next week. The Bulldogs travel to Pierce next Wednesday October 27 for a 6:00 p.m. kickoff at Heritage Park in Puyallup.
Last Updated October 23, 2021