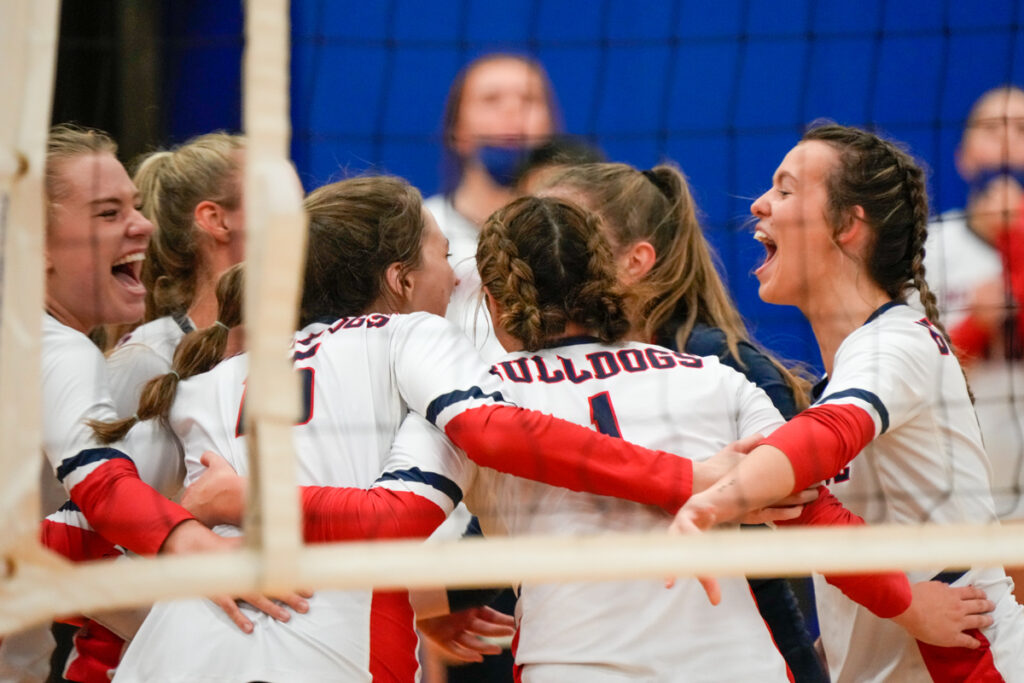 Bellevue College volleyball bounced back from their shocking loss Wednesday in fine fashion with a convincing 3-0 sweep over visiting Olympic, winning 25-13, 25-13, 25-19 last night at Courter Family Athletic Pavilion.
The Bulldogs outmatched Olympic with a hitting percentage of .460 while Olympic hovered around .050 for the match. The 'dogs came out swinging with 39 kills on the night on only six errors. BC raced out in front 13-3 in set one as Meg Perry had four kills while Marina Tukan had two in the early stretch to give Bellevue the commanding lead.
Set two was slightly more competitive early on as Bellevue was up 6-5 before two consecutive four point runs that stretched the lead to 15-7.
In set three Olympic made a late run with their version of a four point surge to make it 19-16 BC before Justine Benson recorded an ace. Eva Irizarry finished it off late with two swings to end the match 25-19.
Bellevue was led by Tukan who had 10 kills on only two errors while leading the team defensively as well with eight digs. Savannah Sleasman and Kate Hansen recorded eight as well.
Bellevue is 8-2 in league play and a half-game behind Edmonds for first place and a home playoff berth. The 'dogs travel to Whatcom next Wednesday November 3 for a 7:00 p.m. first serve.
Last Updated October 30, 2021