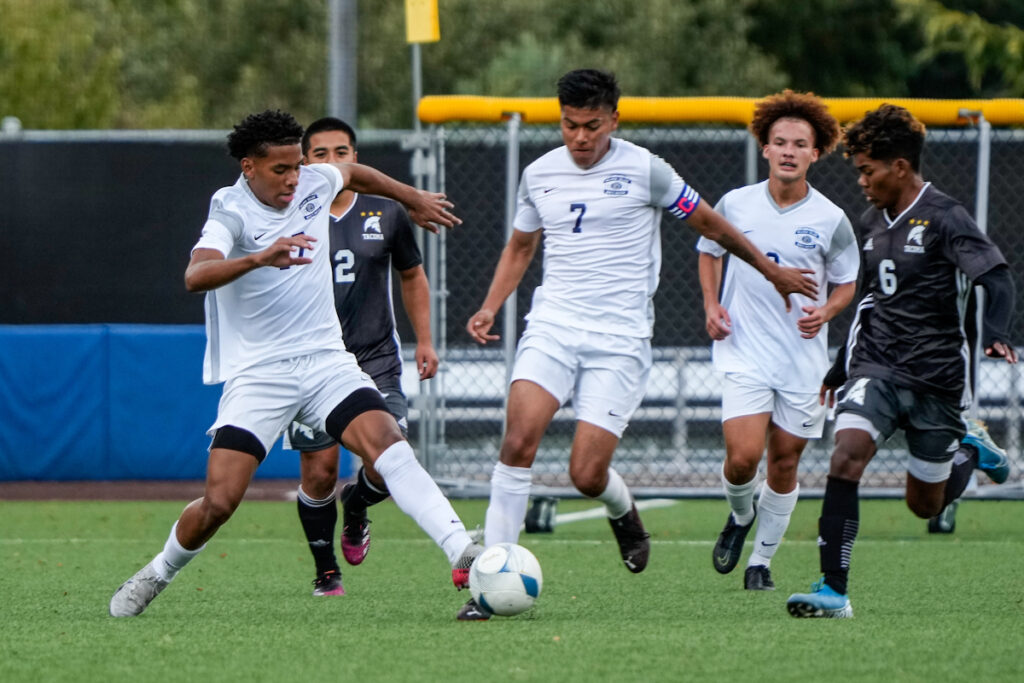 Bellevue College men's soccer battled a tough Rogue (OR) team on the road in the opening round of playoffs today but fell 5-2 at Harry & David Field in Medford, OR. After falling behind 3-0 at halftime, the Bulldogs scrapped and played even to a 2-2 tie in the second half which was a marked improvement from not only the first half, but their first confrontation; a pre-season match in August which Rogue won 7-0.
This time, BC was more competitive as the 'dogs actually had more shots on goal (11-10) over Rogue. The first half was dominated more by the host team as they continued to hammer Bellevue goalkeeper Alex Wolbert, firing off 10 shots. Rogue scored late at the 28, 39, and 44 minute marks to break a close 0-0 game into what appeared to be a blowout before BC's grittiness in the second half.
Angel Urbina got BC on the board at 61:00 then assisted Lucas Araujo at the 72:00 mark.
Bellevue ended the 2021 season with a playoff berth; the first for Coach Eduardo Millan who has continually shown strides in the right direction of growing the program into playoff contenders.
Last Updated November 3, 2021