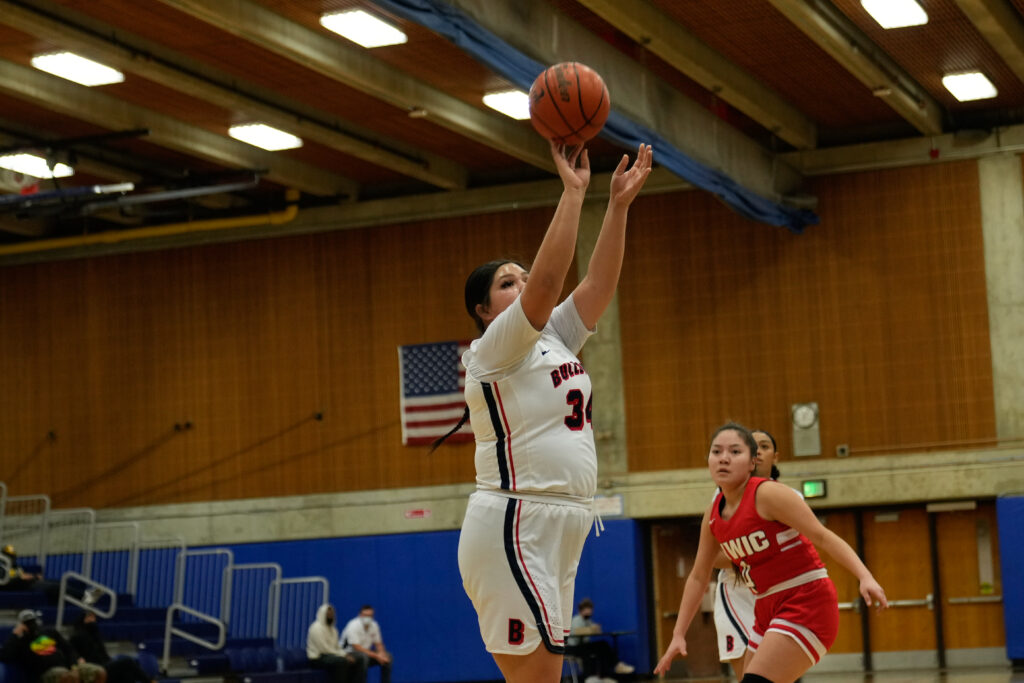 Bellevue College women's basketball battled to the fourth quarter but came up short in a 64-56 loss today to Blue Mountain (OR) at the Umpqua Crossover in Roseburg, OR. Down by only two points heading into the fourth quarter, BC had opportunities but fell short on 5-for-16 shooting as they were outscored 20-14. Blue Mountain came through in the clutch at the free throw line to prevent a Bellevue comeback as Blue's Jaelyn Brainerd was a perfect 6-for-6 from the line for the Timberwolves.
A pair of free throws by Brianna Byrnes briefly gave Bellevue the lead at 49-48 with 7:23 to go but then gave up seven points and lost steam from there on out.
Helena van Ess and Jalena Henry led Bellevue with 12 points. Blue Mountain held slight edges in nearly every category which was instrumental in their control of the game down the stretch.
Bellevue finished the tourney with a 1-2 record and are now 3-4 on the year. The squad will take the holidays off before traveling to Longview on December 28 for the Red Devil Classic hosted by Lower Columbia College. The Bulldogs' opening round game is set for a 5:00 p.m. tipoff against Yakima Valley.
Last Updated December 18, 2021