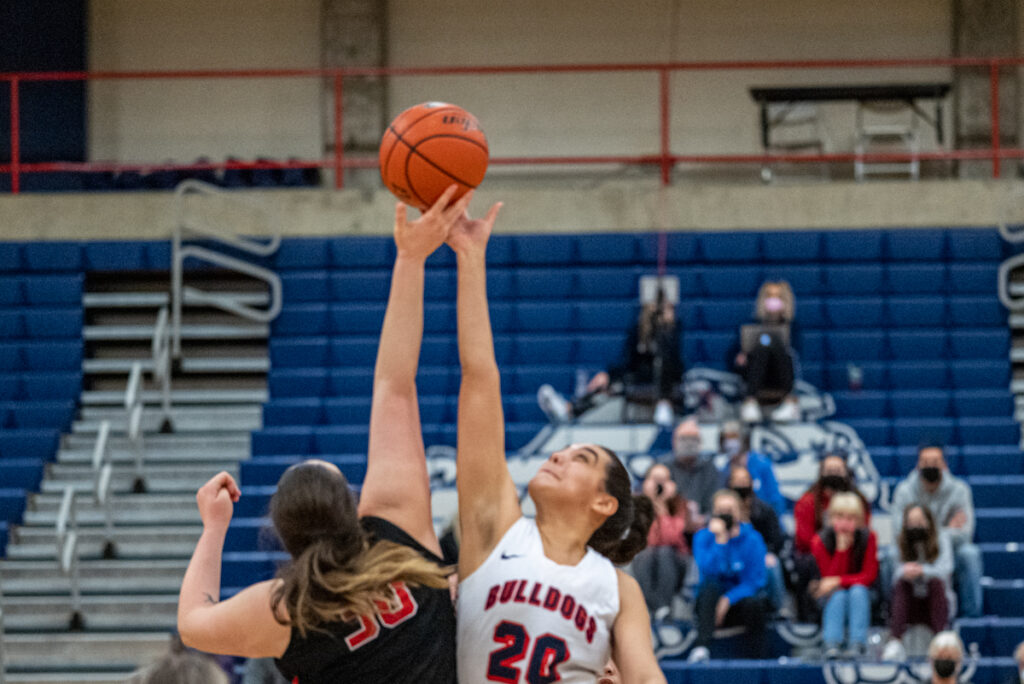 Bellevue College women's basketball fell 65-45 tonight at Courter Family Athletic Pavilion. The end result was dictated early as Peninsula shot a scorching 11-for-15 from the field for 73% while being a perfect 100% from the line in a 25-9 first quarter run. Bellevue could not match as the Bulldogs could only convert on 4-of-13 (31%).  10 turnovers in the first quarter alone doomed the 'dogs.
Although BC played even with the Pirates for the remaining three quarters, the 16-point early deficit was too much to overcome.
McKayla Rodriguez was on fire tonight in all aspects of her game. She led the squad with 12 points on 5-of-7 shooting and also yanked down a team-high 13 rebounds, including seven on the offensive end.
Bellevue is now 1-4 in North Region Play and 4-8 overall. They travel to Edmonds this Saturday for a 2:00 p.m. tipoff.
Last Updated March 21, 2022