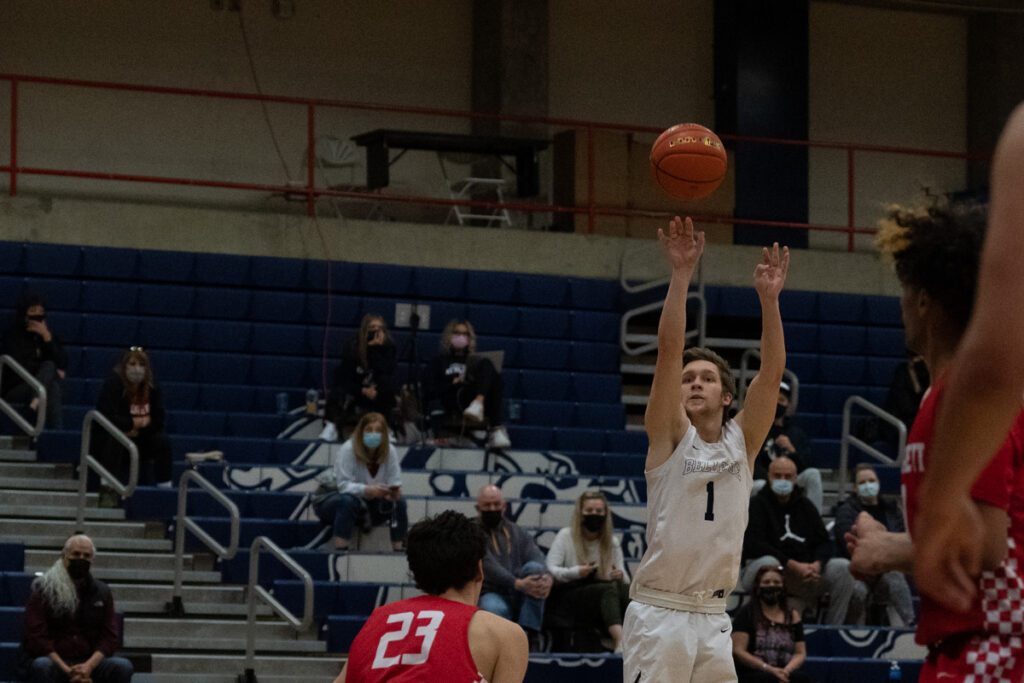 Seconds after Bellevue College men's basketball felt they were doomed, the Bulldogs' Ben Olesen launched a 40 foot hail mary shot at the buzzer to win it for Bellevue, 101-99 in overtime at Edmonds tonight.
In a game of the ages, the 'dogs had a two point lead at 98-96 on a Maui Sze free throw with four seconds to go in overtime. Edmonds' Khyree Armstead tied it up and was sent to the line on a foul by Olesen with one second to go on the clock. After converting the three-point play at the line, Bellevue's inbounds play went to Oleson who launched one at the buzzer which fell to led the 'dogs to the dramatic win and left Edmonds fans stunned.
Sze lead BC with 22 points. The sharp-shooting returner got back into form with 7-of-12 shooting. Griffin Barker, a late addition to the club, was 8-for-13 from the field and had 19 points and eight rebounds while Nate Johnson had an all-around standout game with 18 points and a team-high 11 boards.
Bellevue is now 3-4 in league and snapped a four-game losing skid with the thrilling win tonight.  The Bulldogs now begin the second round of league play with a home contest against Whatcom this Wednesday February 16 at 7:00 p.m.
Last Updated February 12, 2022