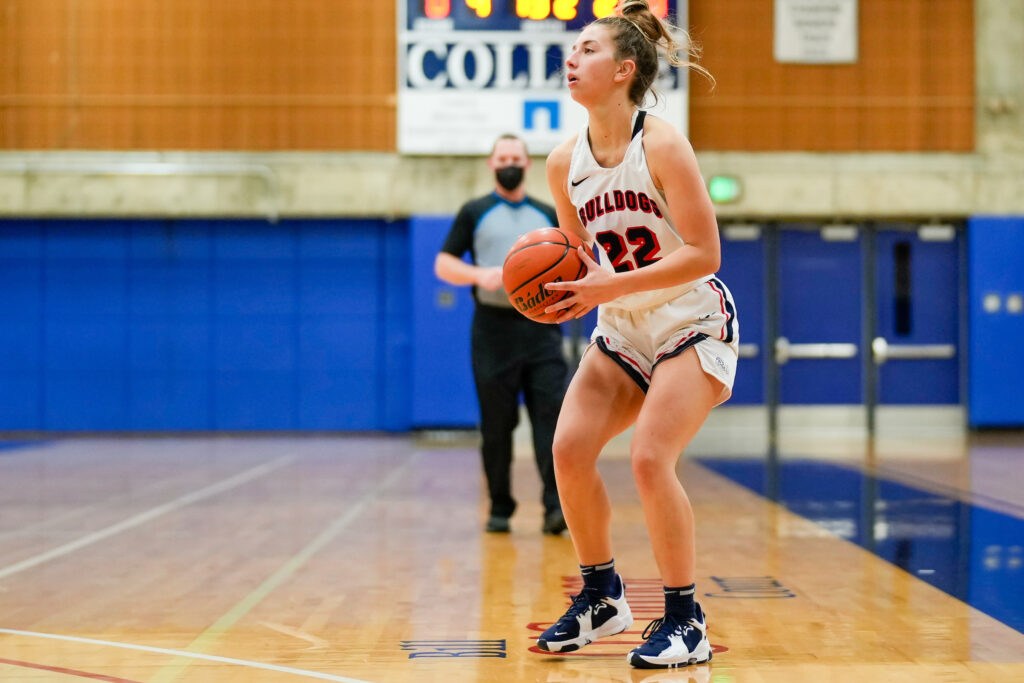 Bellevue College women's basketball fell behind early and had trouble recovering in a 73-48 loss tonight to visiting Whatcom. The Orcas came into tonight's game undefeated and showed why they are 8-0 in league (15-1 overall) and ranked fourth in the NWAC Coaches' Poll. Whatcom came out strong posting a 13-4 lead after only two minutes of play. Not only did Whatcom shoot at a 56% clip, but the Orcas were assisted by nine Bulldog turnovers in the first quarter leading to an 18-10 shot advantage. With a 27-10 lead after the quarter, the 'dogs had dug themselves a hole they couldn't get out of.
In the second half, Bellevue played to a 32-26 deficit, but could not overcome the first quarter damage.
Helena van Ess had 10 points and eight rebounds; both team-highs for BC. Bellevue is 1-7 in league play and 4-11 overall. The Bulldogs take on Everett this Sunday February 20 at 2:00 p.m.
Last Updated February 17, 2022