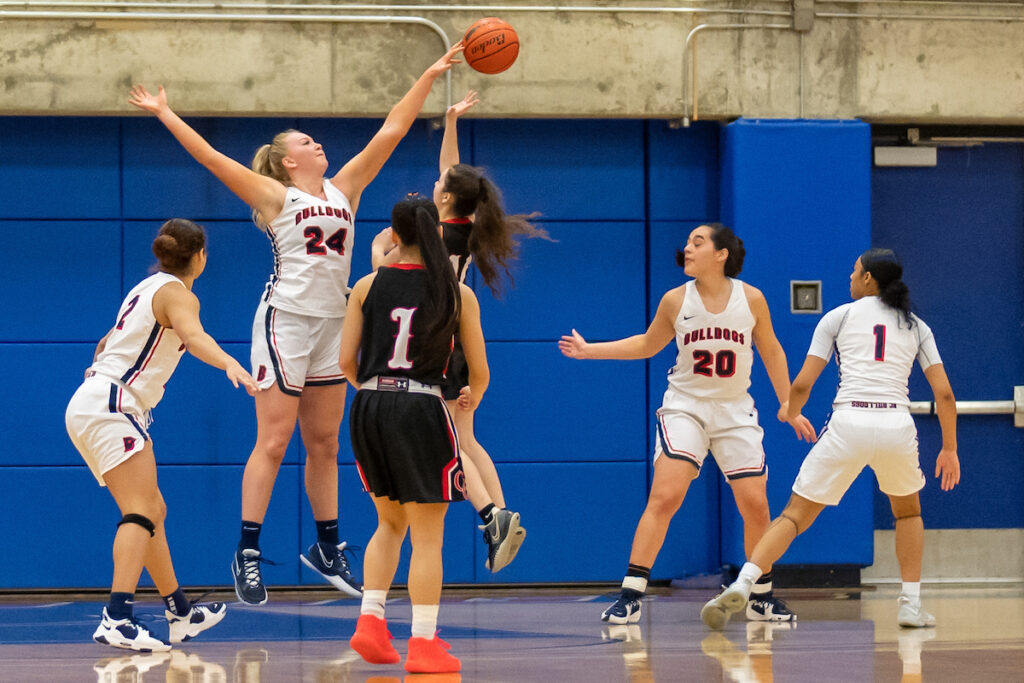 Gwen Aasland had a huge night pulling down a game-high 12 rebounds and was 6-for-10 from the floor leading Bellevue to a 54-44 win over Olympic last night.
The freshman post was aggressive on both fronts pulling down seven offensive rebounds, making put back shots on three of them.
Bellevue came out on fire and had control and was up by as much as 20 in the third quarter as Shae Bell gave BC their biggest lead with a layup midway through the third making it 48-28.
Things got interesting in the final quarter as Olympic chipped away going on a subtle 13-0 run before BC's Madison Shepard and Brianna Byrnes both came up clutch at the free throw line, sinking both ends each to keep Olympic distanced for the remainder of the game.
Willow Jackson had 12 points to complement Aasland's efforts. Bellevue is now 3-9 (6-13 overall) and travels to Peninsula this Saturday for a 4:00 p.m. tipoff.
Last Updated March 3, 2022