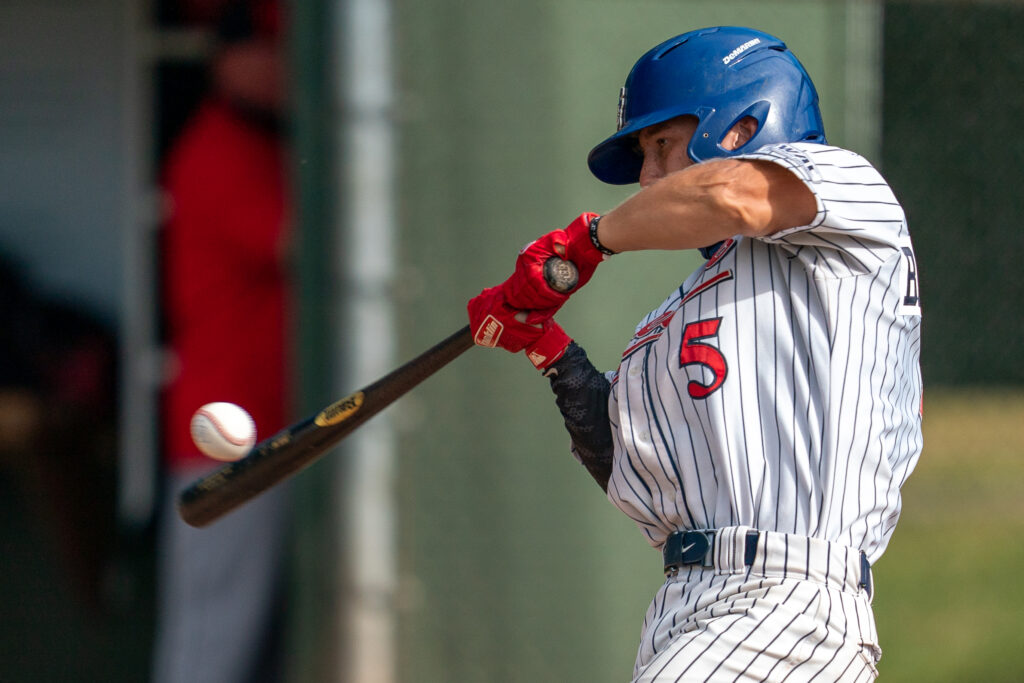 Bellevue College baseball split their weekend series against Tacoma, losing 6-2 and winning 2-1 on Friday before winning 7-1 and losing 12-2 today.
Friday's doubleheader was at Bellevue and was highlighted by a dramatic nightcap ending led by a stellar outing from starting pitcher Dylan O'Connor and a game-ending play at the plate by Parker Cumberland and Jack Rhea. O'Connor fanned eight and allowed only one hit in five shutout innings. Up 2-1 in the ninth, Cumberland threw out the potential game-tying run at the plate as catcher Jack Rhea held onto the ball to seal the win in dramatic fashion.
In Sunday's split, Troy Baunsgard led BC's offense with a 2-for-2 game with three RBI's in the Bulldogs' 7-1 win. Rylen Bayne went 4 2/3 innings and gave up no runs and struck out seven. Bayne, Avery McGinnis, and Cam Hoiland combined for 12 strikeouts in the win. In the nightcap, an error by relief pitcher Ryan Lynch opened the door for three Tacoma runs after Bellevue had pitching momentum carried over from game one. The Titans would then blow the game open with an eight-run inning to end the game on the mercy run rule.
Bellevue is now 5-7 and will host Pierce this weekend.
Last Updated March 6, 2022