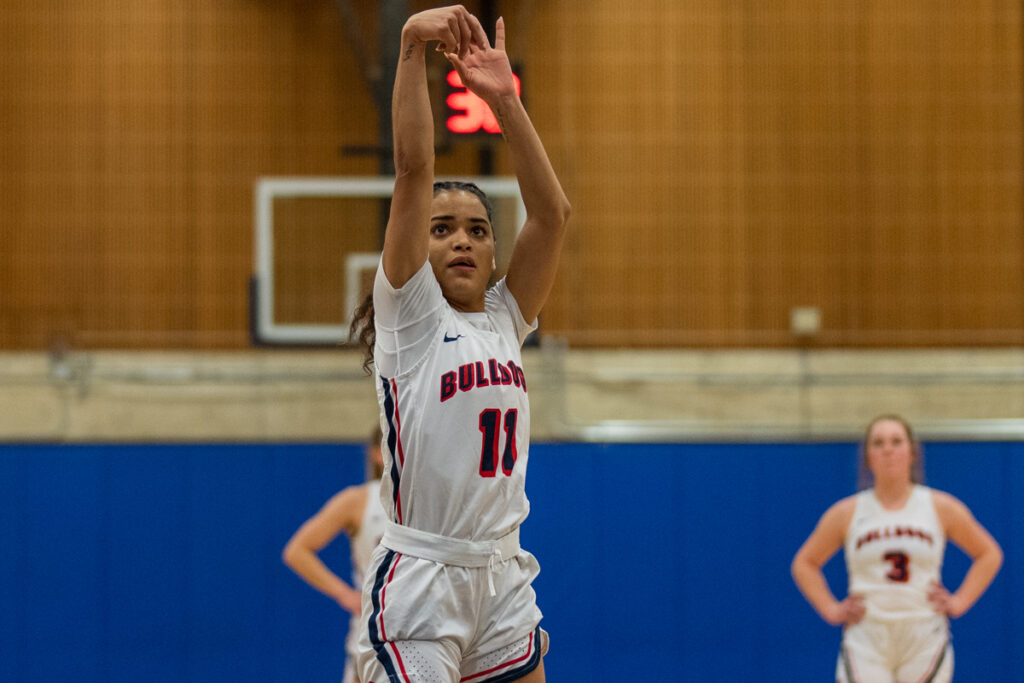 Bellevue College women's basketball closed out the 2022 season with a solid performance defeating Edmonds 63-53 tonight at Courter Family Athletic Pavilion. Bellevue was in control for the first half leading 31-16 and controlled the ball with a 23-12 rebounding advantage. In the first quarter Bellevue got off 17 shots as seven Bulldogs chipped in for the early 16-10 lead.
After intermission, a scoring spree emerged as the two teams lit up the scoreboard for 48 points with Edmonds outscoring BC 25-23 in the third quarter. Sophomore Willow Jackson nailed two three-pointers and had eight points in the quarter.
Bellevue started all five sophomores in Jackson, McKayla Rodriguez, Helena van Ess, Brianna Byrnes, and Jalena Henry. Henry led the 'dogs with 14 points and eight rebounds while Jackson added 12 points.
Bellevue wrapped up the season at 4-10 in league and 7-14 overall.
Last Updated March 9, 2022