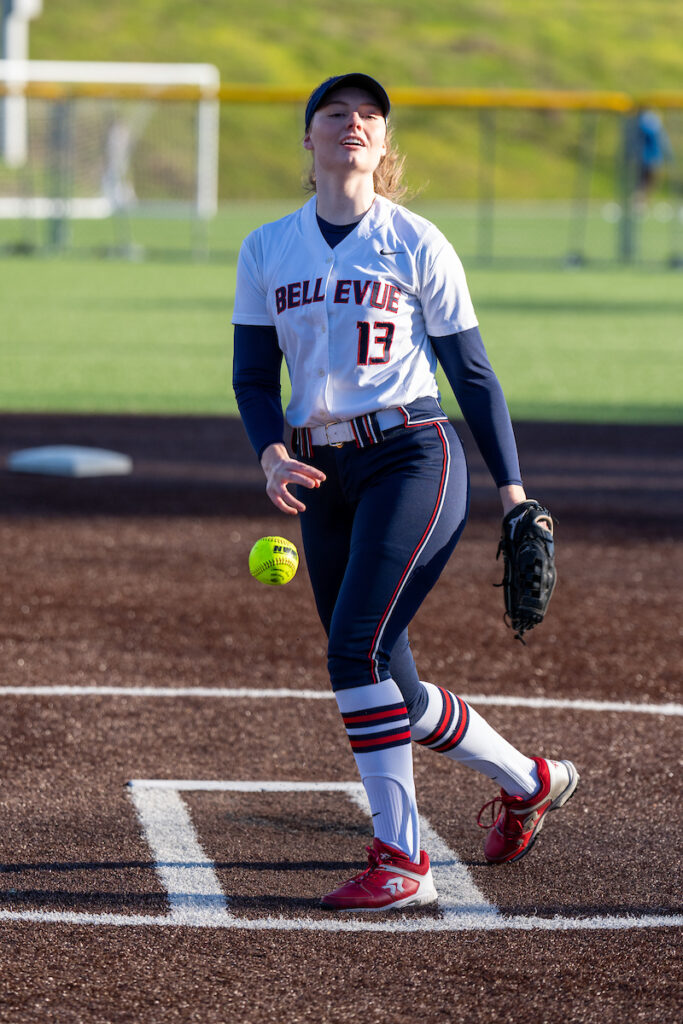 Bellevue College softball opened up league play with a 12-0 and 10-6 sweep over visiting Pierce. In the opener, every Bulldog starter had a base hit with Katie Fodge leading the way with a 3-for-3 performance and three runs scored. Morgan Schults had four RBI's as well. The big inning was the third as Bellevue plated eight runs on eight hits; all with two outs as Schults and Haley Winckler each had two RBI hits.
Kaci Imus and Fodge combined for the shutout in the circle.
In the nightcap, the 'dogs got off to a hot start with a 6-0 lead in the first as Kelci Studioso got things going with a leadoff single and two stolen bases that led to the early momentum shift as Madison Shepard, Isabella Quenell and Schults all had RBI hits. The Bulldogs held off Pierce as the Raiders rallied to make the game close by scoring six runs in the latter half of the game to keep Bellevue on the edge.
Studioso led BC with a 2-for-3 game with three runs.
Bellevue is 8-1 on the year and will host Edmonds this Saturday March 26 for a doubleheader at 3:00 p.m.
Last Updated March 20, 2022