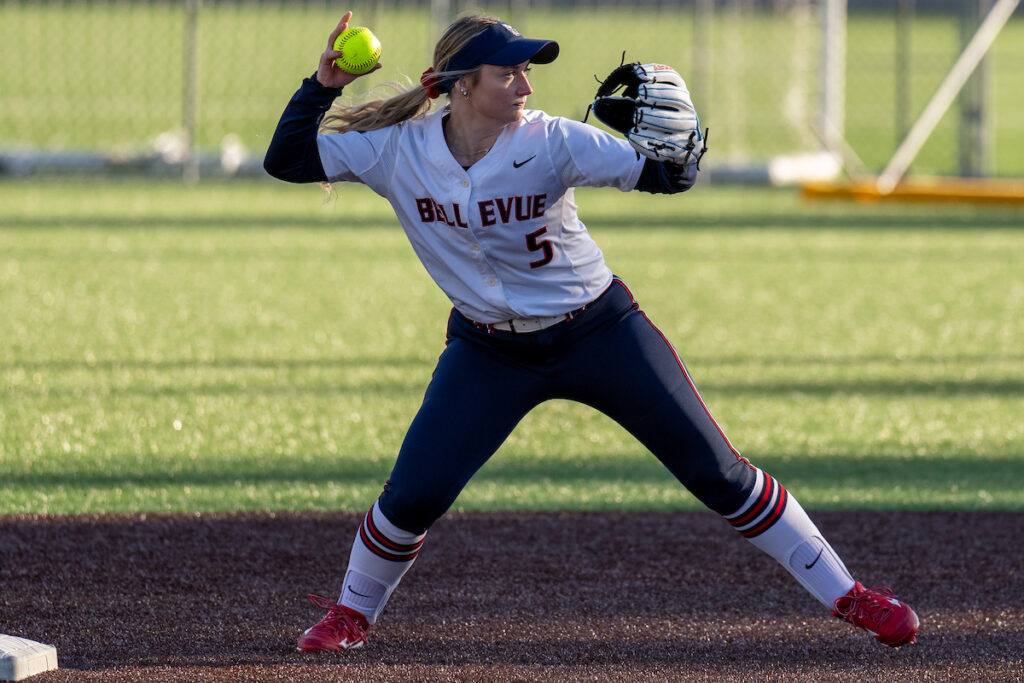 Bellevue College softball continued their undefeated run in league play with a sweep over visiting Edmonds winning 8-0 and 10-6.
In the opener, Kaci Imus was brilliant in the circle allowing only four hits in the complete game win. Kelci Studioso got things going in the first inning with a single in what led to an opening 4-0 lead on five hits for the 'dogs. Bellevue would add two more runs in the second and third as they cruised to victory. Studioso, Morgan Sunchild, and Taylor Wong each had two hits.
In game two, Bellevue found themselves down 4-2 before an offensive tear late in the game, plating eight runs in the final three innings for the win after the initial early scare. Studioso, an all-american last year, again led the way with a 4-for-4 performance.
Bellevue is now 4-0 in league and 10-1 overall. The Bulldogs are at Skagit Valley today for a doubleheader at noon.
Last Updated March 27, 2022