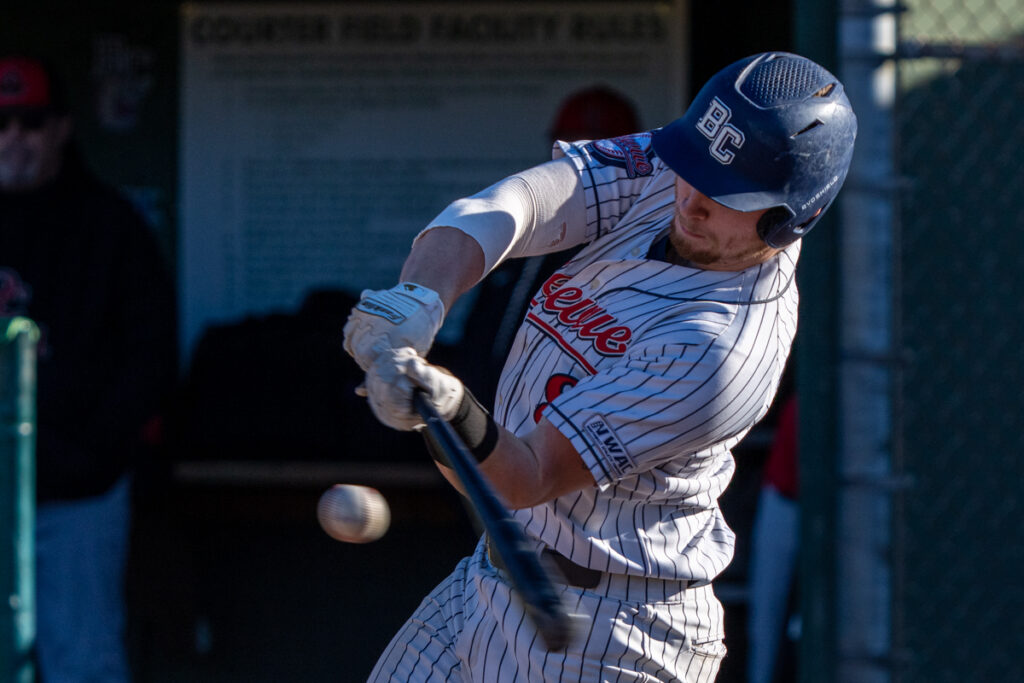 Bellevue College baseball began their league play with a bang by winning by the ten-run mercy rule in both ends of a doubleheader with Shoreline yesterday, winning the opener 11-1 before taking the nightcap 12-2.
Jacob Dahlstrom threw a complete game win, BC's second of the year, by allowing only five hits and maintained a shutout until the sixth inning. Parker Cumberland had two hits and three RBI's as Bellevue scored early, leading 4-0 after two innings and 8-0 after four.
In the nightcap, Bellevue had to come from behind before the bats exploded. Down 2-1 in the fourth, Cam Hoiland tripled to lead off the inning and scored on a sacrifice fly by Daniel Goon to tie the game at two. Bellevue would put together a string of five hits in the fifth to take the lead for good. Hoiland came through on the mound as well, tossing 2 1/3 innings of shutout relief while striking out five. The freshman lefty has now gone eight straight innings in relief without giving up a run. Nate Cain, Troy Baunsgard, Eunsang Yu, and Tyler Miller all had three hits while Yu came up big with four RBI's.
Bellevue is now 2-0 in league and 12-16 overall. The squad heads to Shoreline's Meridian Park in Seattle to conclude the league four-game set Sunday for a 12:00 noon first pitch doubleheader.
Last Updated April 1, 2022