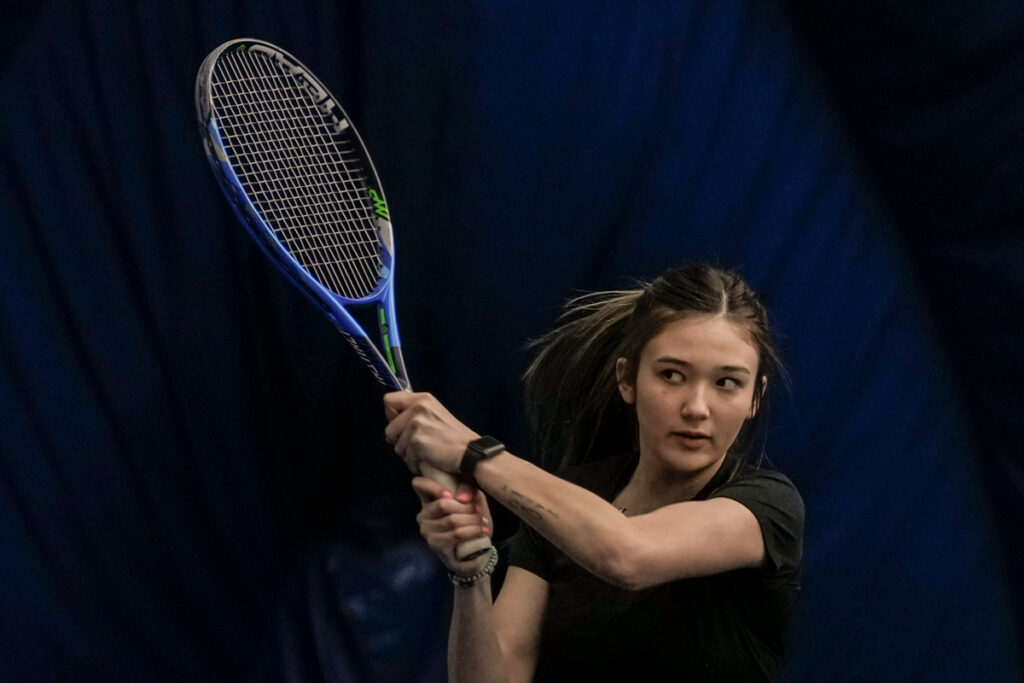 Bellevue College women's tennis fell to Lewis & Clark College, an NCAA division III team, 6-3 on Saturday. Lewis and Clark raced out to a 5-0 lead by the end of doubles play. The Bulldogs only traveled with four players to Saturday's match, so Lewis & Clark started off the exhibition match with a 3-0 lead (forfeit wins at third doubles and fifth and sixth singles).
Caren Uribe and Arielle Bloom clinched the victory at second doubles over BC's  Jadyn Mueller and Alexi Huffman 8-4.
Bellevue won each of the final three matches to bring the final score to 6-3.
At third singles, Mueller defeated Lauren Smith-Euben 6-1, 6-1.
Huffman held off a late charge from Pioneers freshman Allison Gabelman to win 6-2, 7-5 at second singles.
In the closest match of the day, BC's Emily Habib won the first set at fourth singles over Kacie Lau 7-5, before Lau answered with a 6-4 second-set win. In the third-set super tiebreaker, Habib earned a 10-8 win to account for the final 6-3 score.
Bellevue's next match is April 22 at Spokane.
Last Updated April 18, 2022