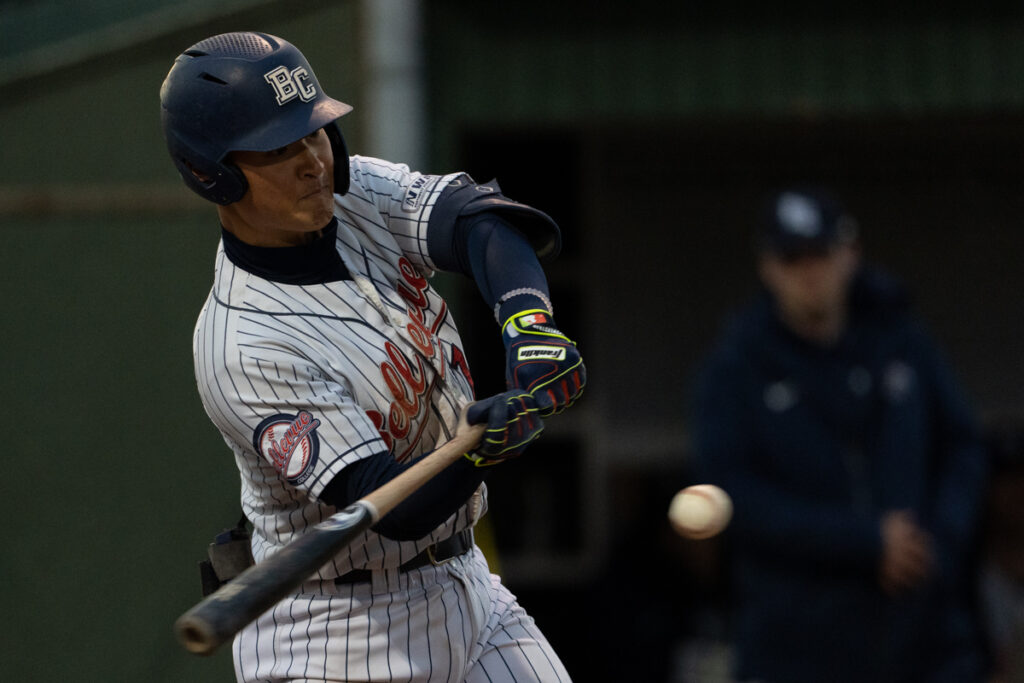 Bellevue College baseball won all four games this weekend against Douglas College. The wins put Bellevue at 11-1 in North Region play at the halfway mark and in first place. Bellevue rode the strong pitching of Rylen Bayne on Saturday to win the opener 4-0. Bayne fanned 10 and allowed only one hit in seven innings of work before giving way to Cam Hoiland who threw two innings of no-hit ball to complete the shutout. Nate Cain had a triple and was 2-for-4.
In game two, Eunsang Yu hit a grand slam home run in a 10-0 win. Dylan O'Connor threw the shutout and struck out eight.
Bellevue took two from Douglas on Easter Sunday on the mercy run rule by winning 22-4 and 13-3. In the opener, Bellevue put up a whopping 15 runs in the fourth inning as Cain continued his hitting spree with a 3-for-5 with 5 RBI game. In the finale, Troy Baunsgard had a double and a triple with four RBI's as Jacob Kaepernick and Ryan Lynch combined for the win. Lynch struck out five in two innings without giving up a hit.
The 'dogs have a bye week this week and will intrasquad Friday at 1:00 p.m. in preparation for next week's games at Edmonds on Saturday April 30.
Last Updated April 19, 2022