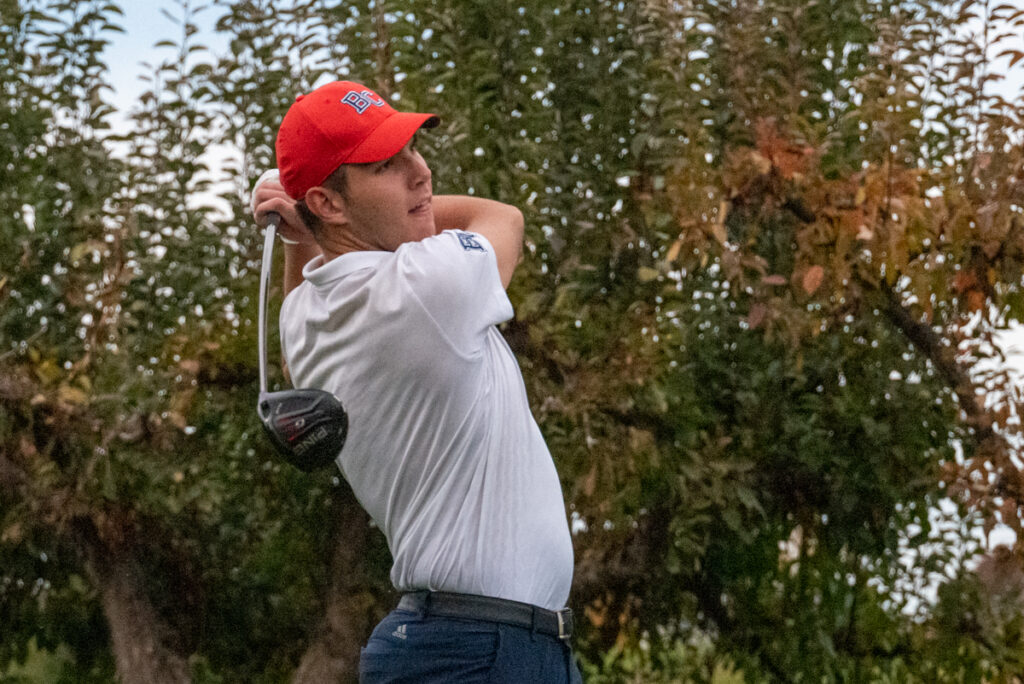 Dallon Bennett fired a blistering 6-under 65 today leading a comeback win for host Bellevue College in the NWAC League Match held at Bellevue Golf Course. Bennett, who shot a 76 on Sunday in the opening round, made up strokes and then some as he bogeyed the opening hole before going low.  In a flip of momentum, Bennett, after the bogey on one and on the way to perhaps another disappointing round, birdied the second and played even par until another birdie on nine. He then made headlines with two eagles on the back nine, on the par 4 eleventh, and the par 5 sixteenth. A previous birdie on ten carded him a 5-under for the back nine en route to his 65.
Bennett finished second overall in the individual standings. Dalton Dean went 72-72 while Austin Duffy rebounded on day two like Bennett, firing a 3-under 68 today to finish tied for fifth with Dean. Ryan Knox rounded out BC's scoring with a 72-73 for a 3-over total. The 'dogs won the tourney in come-from-behind fashion after North Idaho held a one stroke lead after day one.
Bellevue will play next in the Centralia League Match on May 1-2 at Riverside GC.
Last Updated April 25, 2022