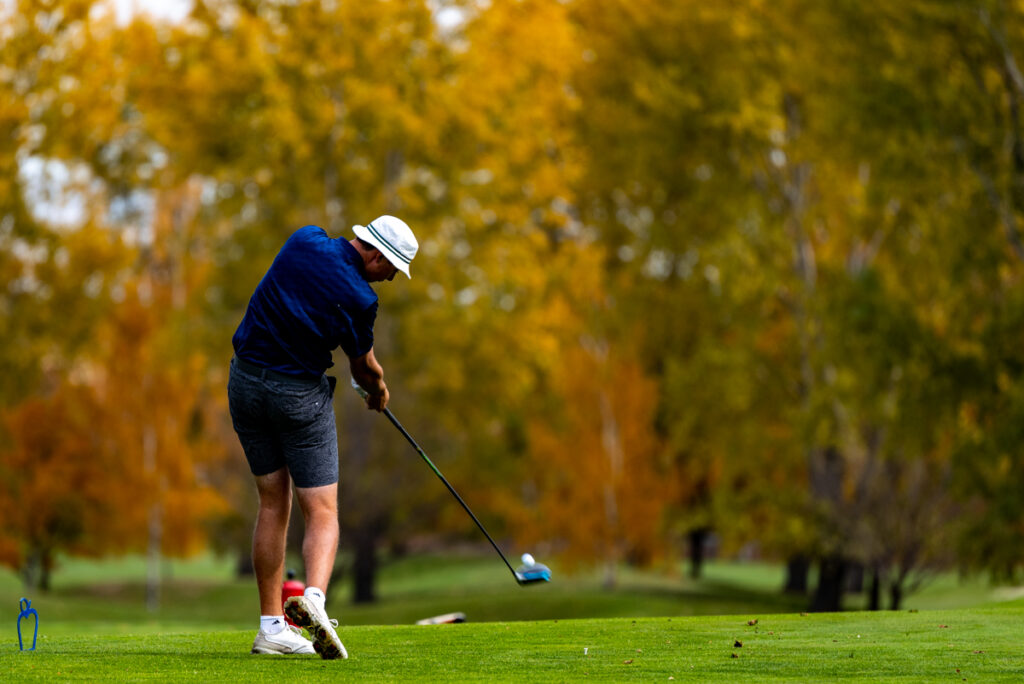 Bellevue College men's golf came out ahead by two strokes after a late charge by North Idaho to capture the Centralia College League Match at Riverside GC in Chehalis today. With a six shot lead after day one, Bellevue was able to hold off the domination by North Idaho's James Swan, who shot a blistering 7-under par on Sunday and followed with a 2-under round today to win medalist honors by six strokes over  Bellevue's Dalton Dean. Dean also went low with a 65 on Sunday but shot 74 today and managed to hold down the runner-up position. Ryan Knox went 67-76 while the 'dogs' Dallon Bennett secured the win with identical rounds of 73. He was the lone Bulldog who avoided a higher score on day two, and was also the key factor in last week's win by going low on day two a week ago.
Bellevue has now won all three league matches in consecutive fashion this spring and completes the sweep of all league matches to take home the regular season title going undefeated.
Bellevue will play in an invitational at Bandon Crossings next weekend, May 8-9 before the season-ending NWAC Championships.
Last Updated May 2, 2022