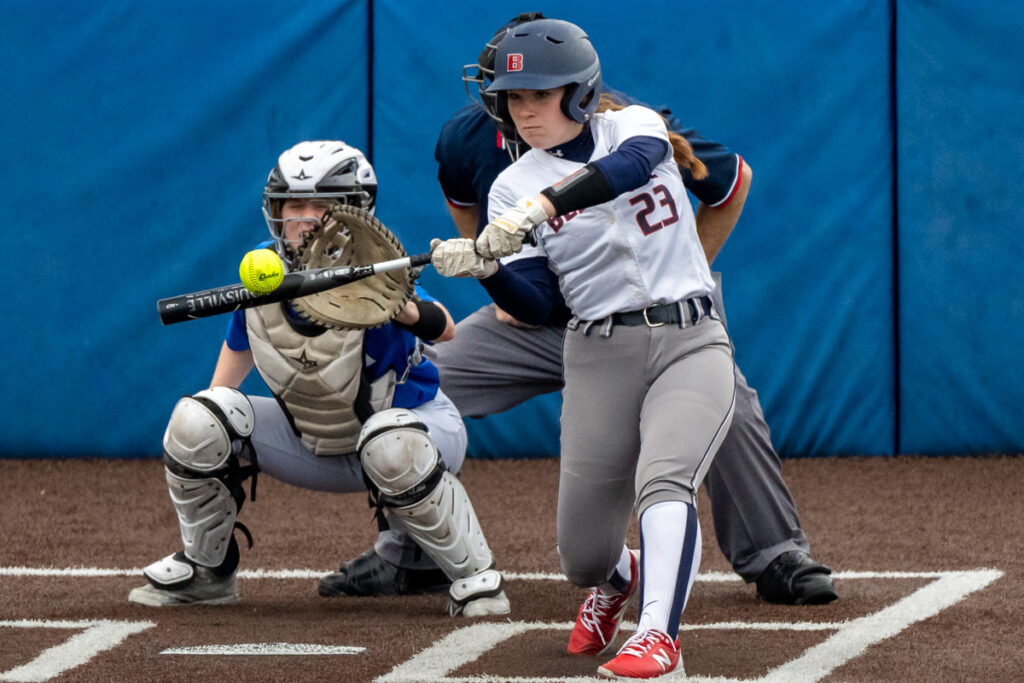 Bellevue College softball trekked north of the border to sweep a doubleheader at Douglas today by scores of 4-1 and 13-5. It was the second time this season the 'dogs have swept their longtime softball rival.
Kaci Imus led the way in the opener in the circle and in the batter's box by pitching a complete game striking out six while walking only one. While Douglas did manage to outhit Bellevue 9-7, Imus kept Douglas' offense in check the entire game and did damage offensively with a home run and a double. Her home run was a solo shot in the third to put the 'dogs up 1-0 then followed up with a two-RBI double in the seventh.
In game two, Christina Tadvick led the way along with Madison Shepard. Tadvick was 2-for-3 with 3 RBI and a home run and 3 runs scored while Shepard was 2-for-4 with 4 RBI's and 3 runs scored. Taylor Wong and Katy Paz each had three hits while Kelci Studioso and Haley Winckler had two.  BC pounded out 15 hits and cruised to the win with a four-run first inning, highlighted by a Shepard home run.
Bellevue will host Everett this Saturday at noon in a key matchup as both teams have only two losses in league play. With the season nearly over, the two squads have yet to play but will face off four times in the next week due to an earlier-scheduled series that was rained out.
The Bulldogs are 21-2 in league and 27-3 overall.
Last Updated May 4, 2022