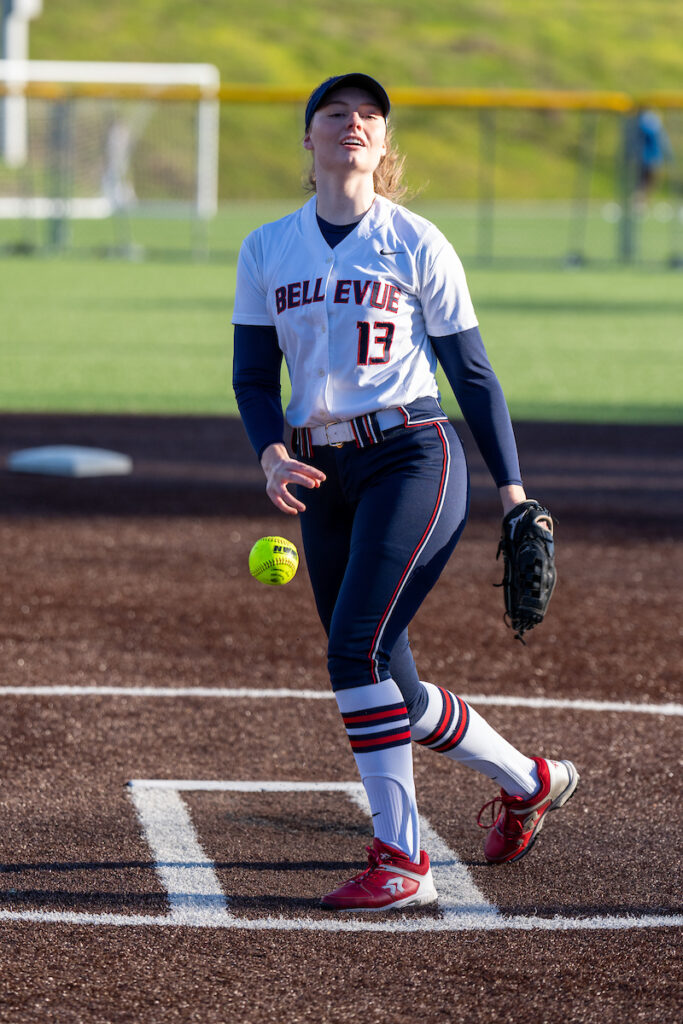 Bellevue College softball split today's key doubleheader against Everett winning 1-0 and falling 7-4. Today's twinbill was the first of two this week against the Trojans, who have been neck and neck with the 'dogs since the season started in the chase for the North Region title. Bellevue's opening win at home today was one of dramatic fashion as BC needed extra innings to win.
Kelci Studioso reached on an error and advanced to third in the extra inning frame before Christina Tadvick singled her home. Studioso was the lone 'dog to have more than a hit, going 2-for-4. Bellevue's potent offense was relatatively silenced by Everett's Kaylie Hoskins, who struck out 13 Bulldogs. Kaci Imus threw the shutout for Bellevue, allowing only four hits while walking none.
In game two, the offense did not stay silent for Everett as it did in the opener, as Everett put up two in the first and led 4-2 after four innings. The Trojans banged out 14 hits while BC managed only four. Bellevue scratched back to tie the game at 4 on a home run by Imus in the fifth inning, but Everett tacked on three more runs in the final frames to stay in control. Tadvick homered for Bellevue in the first inning, as two of Bellevue's four hits were home runs.
Bellevue remains a half game in front of Everett, at 22-3 in league (28-4 overall). The Bulldogs' remaining games will be on the road with a single game on Tuesday at Pierce followed by another doubleheader vs. Everett on the following day to wrap up league play.
Last Updated May 7, 2022