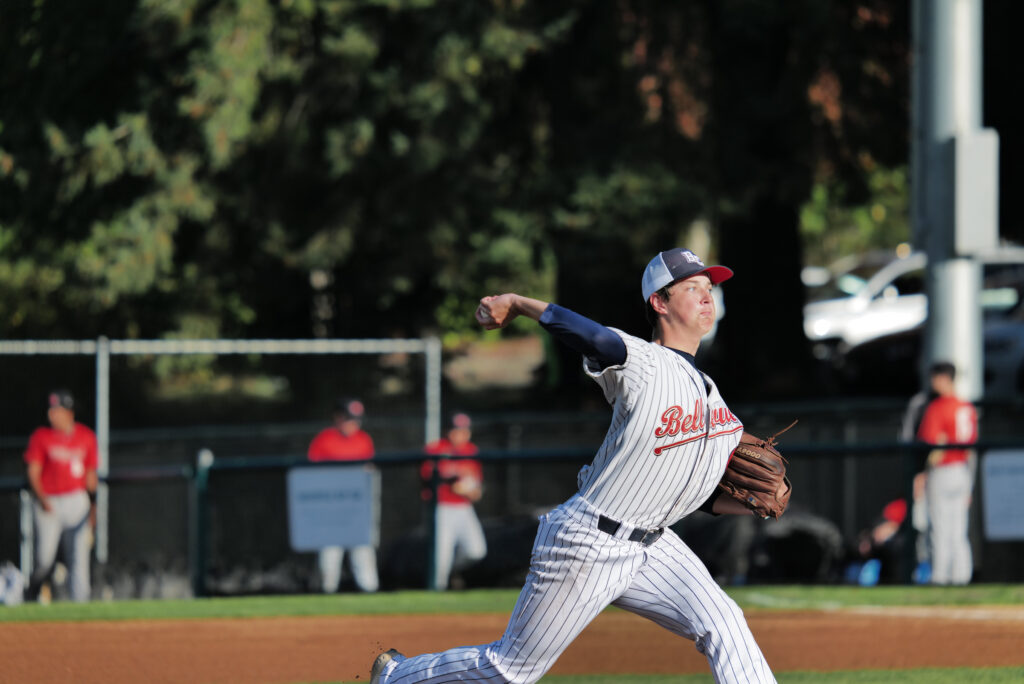 Bellevue College baseball swept a doubleheader at Olympic on Sunday before being swept at home, losing both in extra innings. In the Mother's Day sweep played at Central Kitsap HS, Bellevue won 5-1 and 8-1. Rylen Bayne went eight strong innings on the mound striking out eight while walking only one while Josiah Santiago homered and had three RBI's to lead the 'dogs in the opener. In game two, Dylan O'Connor went eight innings as well for the win.
The Bulldogs were on the tough end Monday falling to Olympic by scores of 5-4 and 7-6. Both games went into extra innings and began play with a runner on second base as part of a new tie-breaker rule that is used for regular season play only. Olympic executed in both games by moving their runner over to third to scratch out both wins. Bellevue had a chances late in both games, with the Rangers closing out the sweep in odd play in which Bellevue runner Rylen Bayne was doubled up at third after a pop out by Parker Cumberland with the bases loaded and one out.
The controversial call was one of many odd umpire scenarios over the weekend which included a pitch batted into play off the ground that was misinterpreted, and two occasions in which the umpires lost track of the count on the hitter.
The split puts Bellevue in a tie for first place with Everett heading into the final weekend of league play with playoff races tight in every region of the NWAC.
Last Updated May 10, 2022