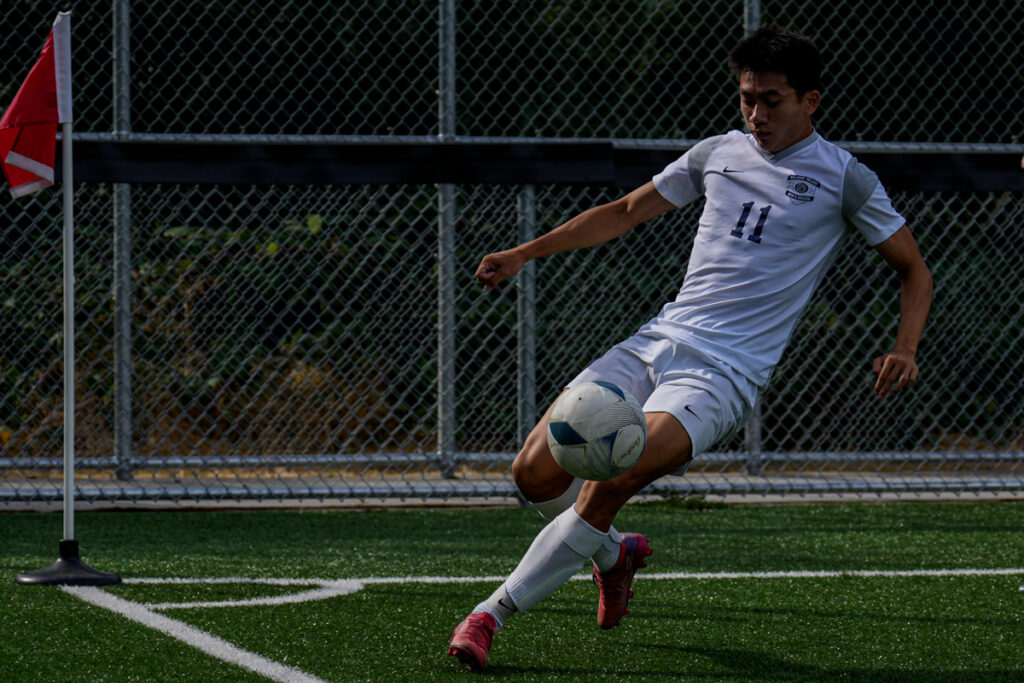 Bellevue College saved the excitement for the very end as the men's soccer team topped Clark 2-1 with a goal in the final five minutes of play.
Parfait Ngandu scored on an assist by Thomas Nguyen with three minutes to go after the two endured a thirty minute tie game battle in the second half.
Bellevue got on the board early in the first half as Nguyen connected with Noah Baer to score the game's opener to make it 1-0 BC. Clark would answer early in the second half before the drawn out battle until the final moments.
Bellevue maintained control of the ball for most of the game as the 'dogs defense allowed only two shots on goal on 'keeper Nicola Luongo. BC fired off 15 shots compared to Clark who only managed five on the day.
Bellevue is now 5-2-1 in league play and 6-2-1 overall as they bring home their three game win streak to take on Peninsula this Saturday at 2:45 p.m.
Last Updated September 29, 2022