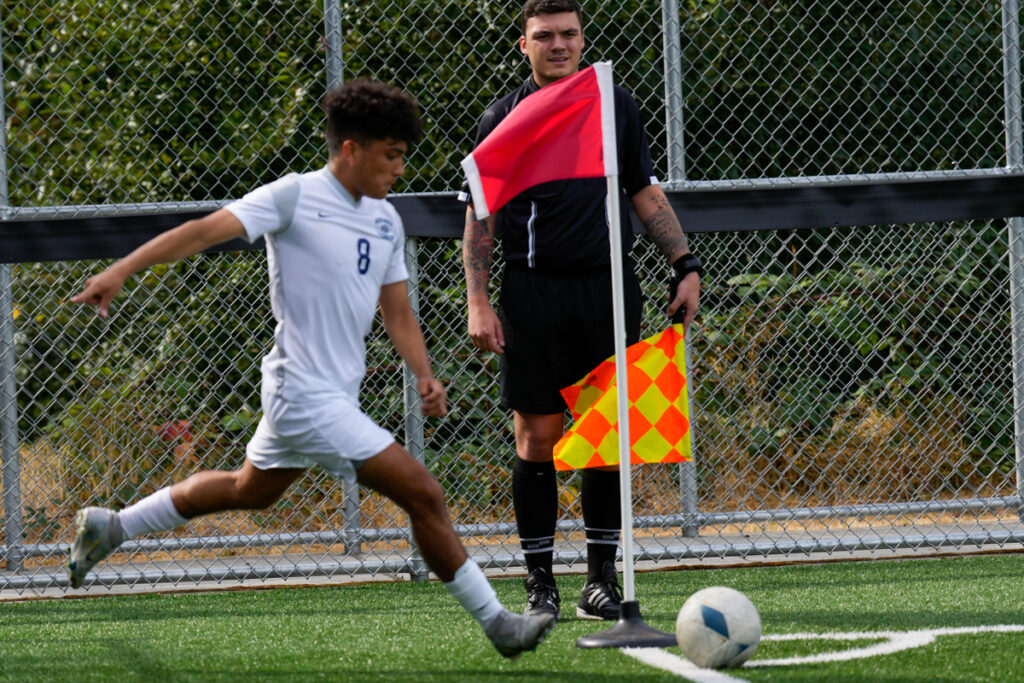 In a game that was initially an even battle, visiting fourth-ranked Peninsula topped Bellevue 3-1. The Bulldogs and Peninsula competed evenly in the first half in a defensive battle that saw only five total shots get off between the two teams. Bryan De La Rosa found net late in the first half to break the scoreless affair at the 32:44 mark.
BC went into halftime with not only a 1-0 lead but a feeling of even competitiveness with Peninsula, one of the top teams in the NWAC year in and year out. To their credit, Peninsula's coaching staff and players made huge adjustments and dominated ball control in the second half, outshooting the 'dogs 12-1. Bellevue goalkeeper Jackson Buck, who had minimal plays in the first half , got worn out in the box in the second half as Peninsula scored three goals in the first 20 minutes of the second half. After losing the lead 2-1 with 30 minutes to go, Peninsula was quick to tack on another with the closing goal at 64:36.
Bellevue falls to 5-3-1 as Peninsula stays atop the North Region at 7-1-1. Bellevue travels to Edmonds this Wednesday October 5 for a 4:15 PM game.
Last Updated October 1, 2022