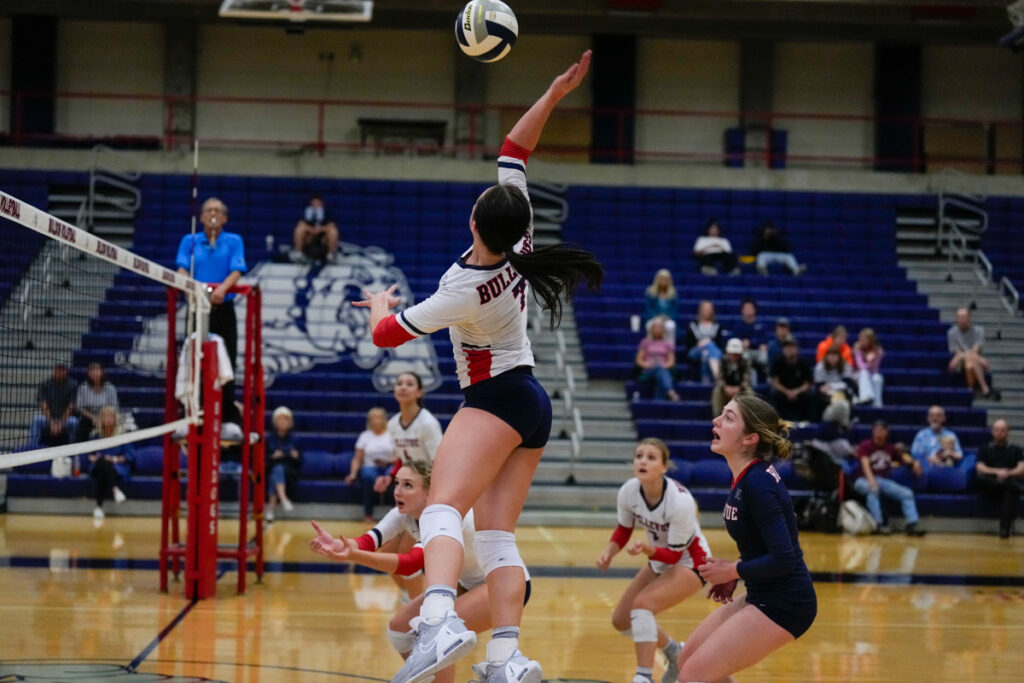 Bellevue College volleyball travelled to Mount Vernon tonight for the highly-anticipated match up between two of the top teams in the NWAC and the two squads did not disappoint, with Skagit Valley coming out on top in five, 25-15, 22-25, 25-23, 23-25, 4-15.
The Bulldogs came out on fire hitting at a .474 clip with just one hitting error while Skagit Valley came out with jitters with a whopping nine swing errors resulting in a .069 hitting percentage.
After the commanding first set win for BC, it was all downhill in momentum as Skagit Valley regained home court confidence as Bellevue's percentage dropped from .474 to .231 to .143. In the pivotal fourth set BC committed nine errors, with a critical stretch with the match tied at 18 when two service aces by Skagit Valley's Faith Baar and a BC error swung the momentum to Skagit Valley as the Cardinals never trailed from that point on.
The Cardinals controlled set five in every aspect with efficiency at the net while taking advantage of free points on BC errors. The early 5-0 lead was all Skagit Valley needed to gain control.
Bellevue was led by Marin Mackey and AJ Gueller who had 21 and 8 kills respectively. Kate Hansen had 12 digs while Taylor Pederson had 24 assists. The Bulldogs played their second match without veteran Meg Perry, who is out indefinitely due to illness.
Last Updated October 1, 2022