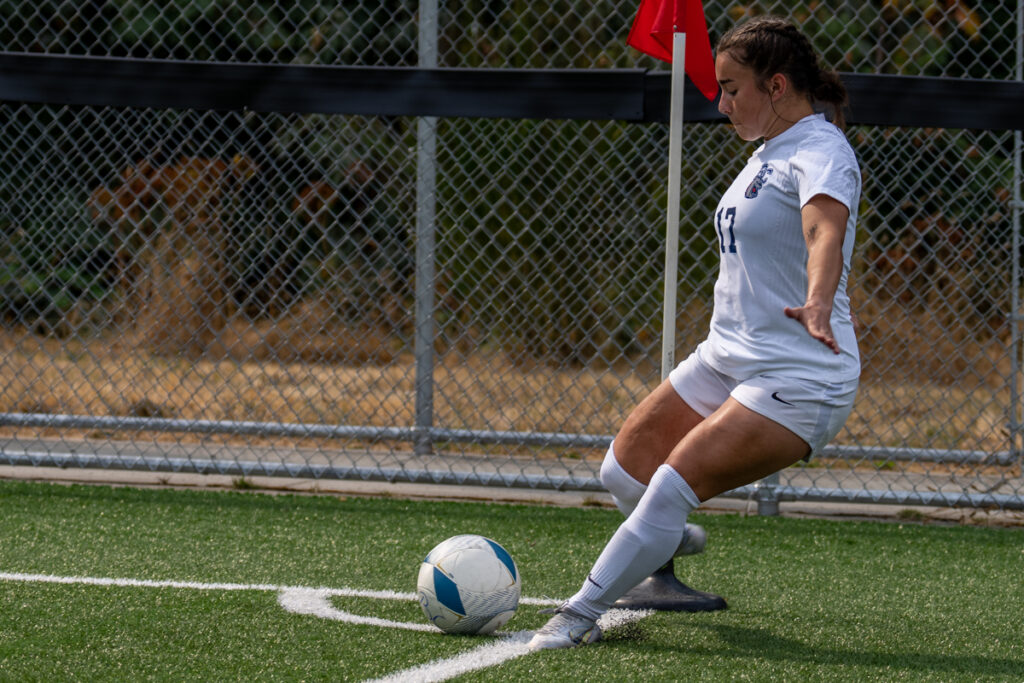 Bellevue College women's soccer fell 1-0 today against top-ranked Peninsula. The Bulldogs faced one of the toughest defenses today as the 'dogs managed to get only six total shots off with three of those on goal. Peninsula's defense made it easy for 'keeper Frida Markstrom who recorded the shutout.
Bellevue's Natalie Hawkins was the lone Bulldog to get opportunities to find the back of the net with two shots on goal that could not get by Markstrom.
The Pirates struck at the 29:06 mark in the first half which was all they would need to seal the win. The Pirates' defense leads the NWAC with only one goal given up in region play.
Bellevue falls to 0-4-1 in North Region play and 3-4-1 overall. The 'dogs travel to Whatcom next Saturday October 8 for a 12:00 PM kickoff.
Last Updated October 1, 2022