Bellevue College baseball participated in a joint scrimmage today with a group of aspiring youth baseball athletes of color from the Pacific Northwest in an effort to promote diversity and opportunity in the game at the collegiate level. The group of players, ranging in age from 14 to 18 years old came from Seattle all the way to Portland, OR to participate in the event. With a large percentage of kids hailing from the Baseball Beyond Borders program, the joint scrimmage featured both squads being blended together with opposing teams comprised of a mix of the youth group and Bellevue College baseball team members. The end result was a competitive 10 inning game, which also included pre-game on field batting practice, defense workout, and a team meal following the game.
"No fee, no heavy registration costs, no sponsor. Opportunity can also come when you're surrounded by good baseball people," BC Coaching Staff
The concept of having a youth team of color play a college team to expose a new experience and opportunity in baseball was spearheaded by Romell Mitchell, a former player of Coach Mark Yoshino who mentored him from his playing days at West Seattle HS, to being drafted by the Houston Astros, to earning a four-year college scholarship to Saint Martin's University. Yoshino then wanted to take it a step further towards total inclusion by blending the teams so that the youth players would get the maximum experience and mentorship.
Two former major leaguers were also in attendance to lend support in Bill North, two-time World Series champion from the Oakland A's, who graduated from Garfield HS, and Jason Ellison, who played at Bellevue and is currently the West Coast Scouting Supervisor for the Pittsburgh Pirates.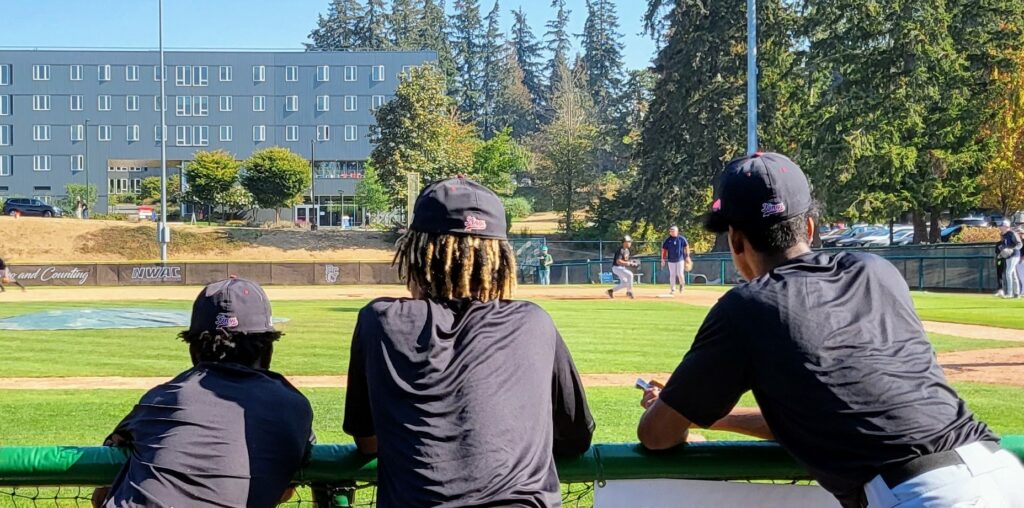 Last Updated October 3, 2022