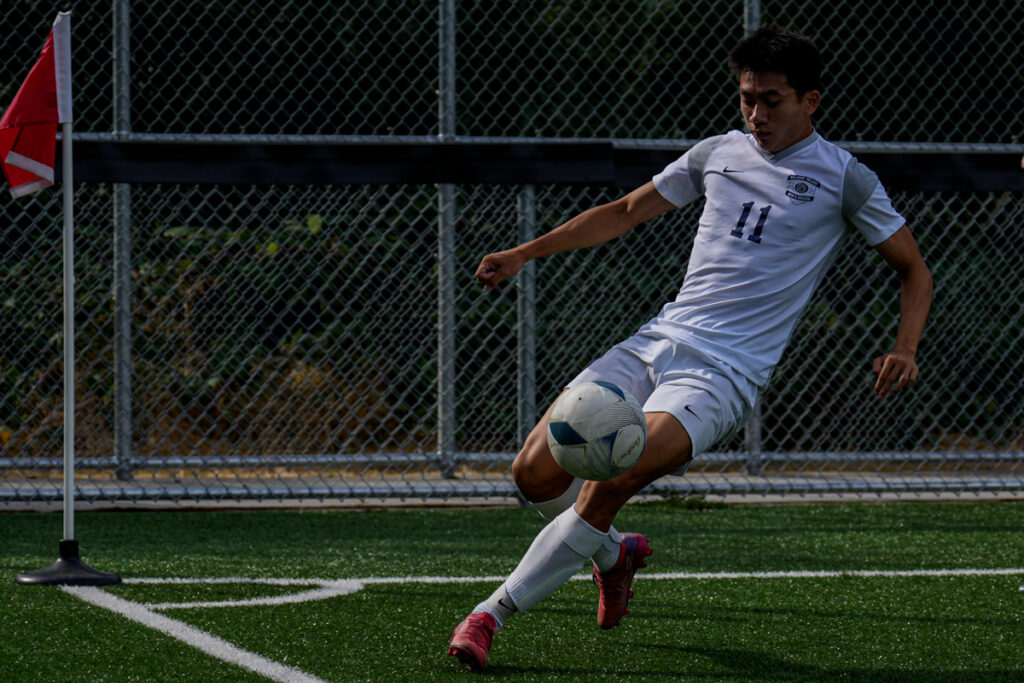 Bellevue College men's soccer lost 4-2 today at the BC pitch in a make up game due to poor air quality in the Puget Sound region earlier this week.
The Bulldogs, in a must-win situation in order to make the playoffs, dug themselves into a hole early as Everett jumped up 3-1 in the first 15 minutes of the first half. All three were unassisted as Thomas Nguyen was the sole Bulldog who helped stop the bleeding with an answer-back goal at the 7:18 mark on an assist by Eluar Gutierrez.
In the second half, Everett increased the lead to 4-1 on a goal by River Stewart (assisted by Avary Olson) before Gutierrez got the 'dogs to within two with an unassisted goal with less than 10 minutes remaining.
Bellevue is now 5-5-3 in region play and 6-5-3 overall. The Bulldogs have little rest as they travel to South Puget Sound tomorrow for a 2:15 kickoff against the Clippers.
Last Updated October 21, 2022