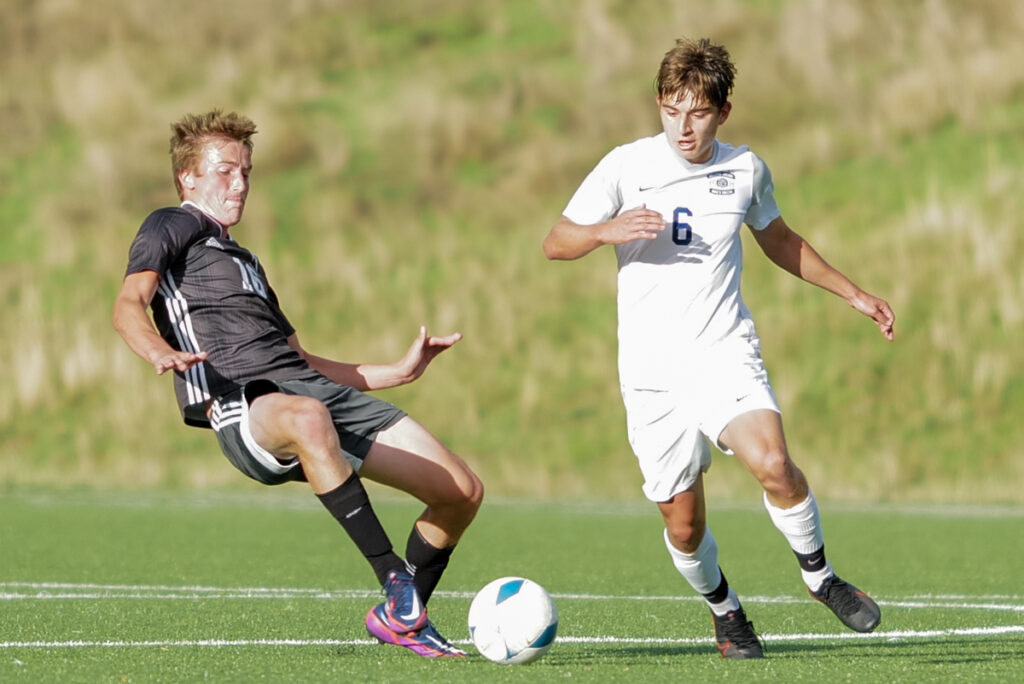 Bellevue College men's soccer tied South Puget Sound today 2-2 in a rain-soaked contest held at Regional Athletic Complex in Lacey.
In their second game in the last 24 hours, the 'dogs held a 2-1 lead deep into the game but grew fatigued as South Puget Sound managed to tie it up at the 73:44 mark on an unassisted goal by Yuta Shimazu.
Bellevue jumped out early on a Thomas Nguyen goal assisted by Eluar Gutierrez just six minutes into the game and then got a second goal by Sebastian Bednik at the 25:29 mark on a feed from Jaime Arciga.
The Bulldogs are now 5-5-4 in North Region play and 6-5-4 overall. They have three contests next week to close out the season beginning with a Monday matchup hosting Shoreline at 4:15 PM.
Last Updated October 22, 2022