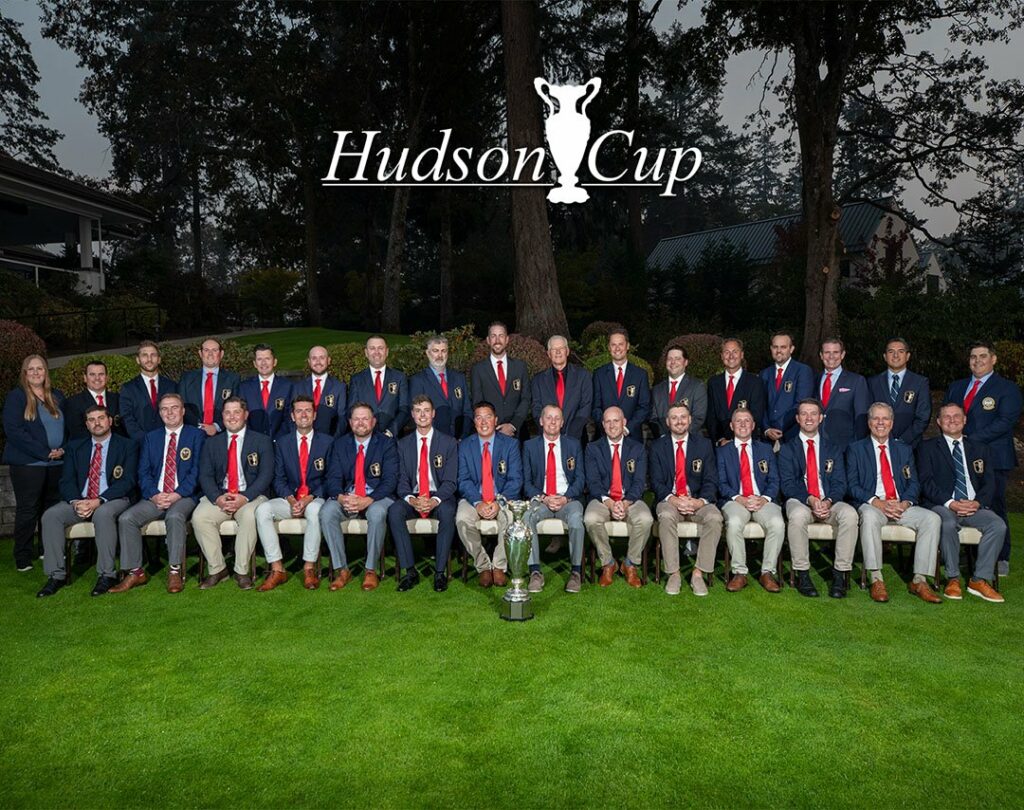 Current Bellevue golfer Dalton Dean was selected to the Hudson Cup amateur team and defeated former Bellevue golfer, Matt Epstein, in a battle between Bulldog golfers. Dean, the amateur, won 1-up over Epstein, a BC alum who helped the Bulldogs win the NWAC Championship back in 2010. Epstein, now a club professional at Everett Golf and Country Club, has been one of the top professionals in the region.
Dean was up by three in match play with four holes to go before withstanding a furious charge from the seasoned veteran pro Epstein who birdied 15 and 17 to make the match a nail-biter going into the 18th. Both parred to seal the win for Dean, who wound up on the team after finishing as one of the top amateurs in the northwest this summer.
The 74th edition of the Hudson Cup Matches took place at Tacoma Country & Golf Club on October 20-21. This event pairs the top 10 PNW PGA Professionals against the top 10 Pacific Northwest amateurs in matches patterned after the Ryder Cup. The teams were selected based on their competitive records throughout the 2022 season and represent the very best of Northwest golf.
Last Updated October 23, 2022