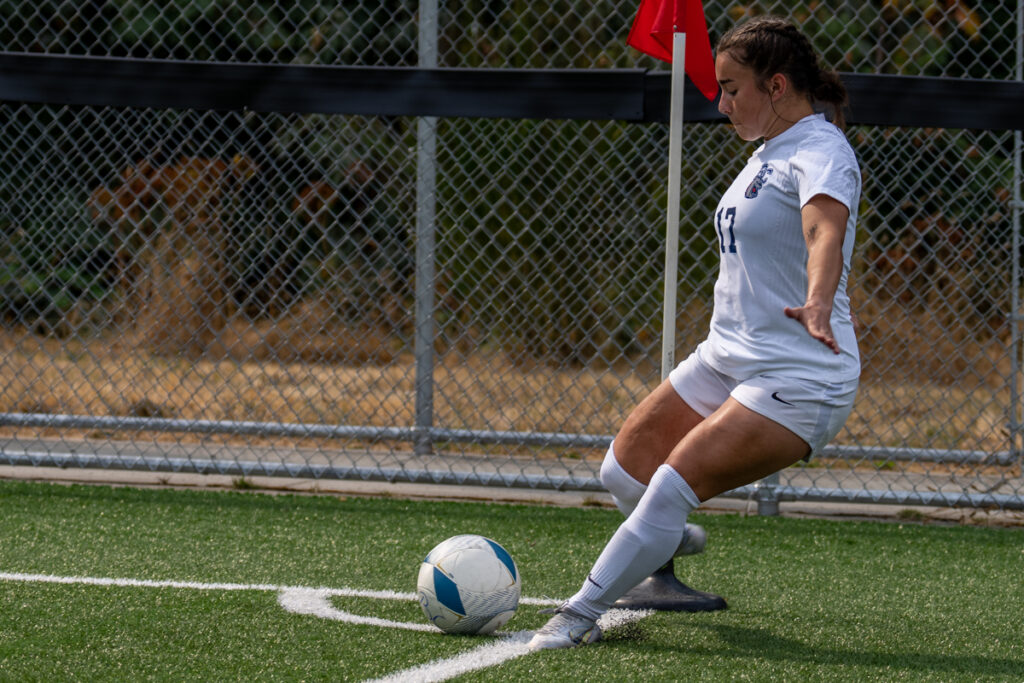 In a season which has been defined by a lack of offense, scoring only two goals for the entire league play season, the Bellevue College women's soccer team broke out by winning 3-1 today over visiting Shoreline.
To put a stamp on the offensive efforts, the 'dogs scored two of the goals in the first six minutes of the game as Daisy Morris connected with Natalie Hawkins as Hawkins netted the first goal at the 4:10 mark. Two minutes later, Tannah Huffines scored as BC found themselves up 2-0 in the early stages of the contest.
Jolie Widaman scored BC's third goal on an assist by Hawkins to give the 'dogs a comfortable lead they would ride until the final whistle.
Bellevue travels to Peninsula this Wednesday for a 2:00 PM kickoff.
Last Updated October 24, 2022