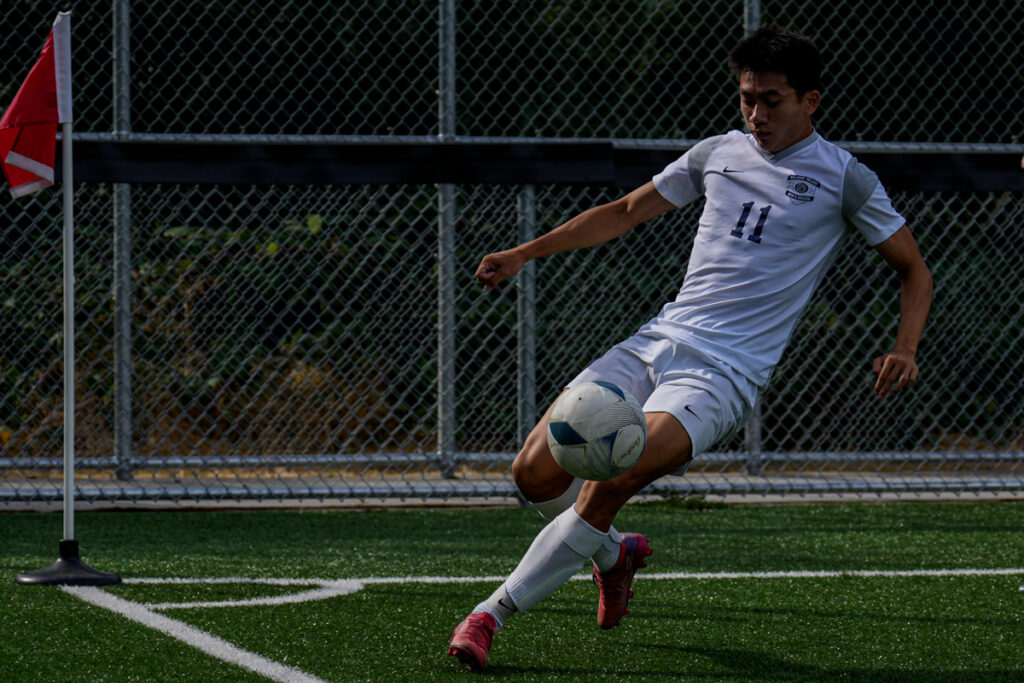 Bellevue College men's soccer defeated visiting Shoreline today 2-0. Although the score appeared to be competitive, BC dominated as the Bulldogs fired off 27 shots as compared to the four for Shoreline. BC had nine of those shots on goal as they had complete control of the ball for the game.
Nicola Luongo benefited from BC's ball control by recording the shutout in the box as the Dolphins could get only two shots off on goal for the duration.
Thomas Nguyen scored both of Bellevue's goals nearly midway through the first half. At the 20:12 mark, he scored on an assist by Jaime Garcia before his solo efforts on a second goal at the 27:56 mark.
Bellevue travels to Peninsula this Wednesday for a 4:00 PM kickoff.
Last Updated October 24, 2022