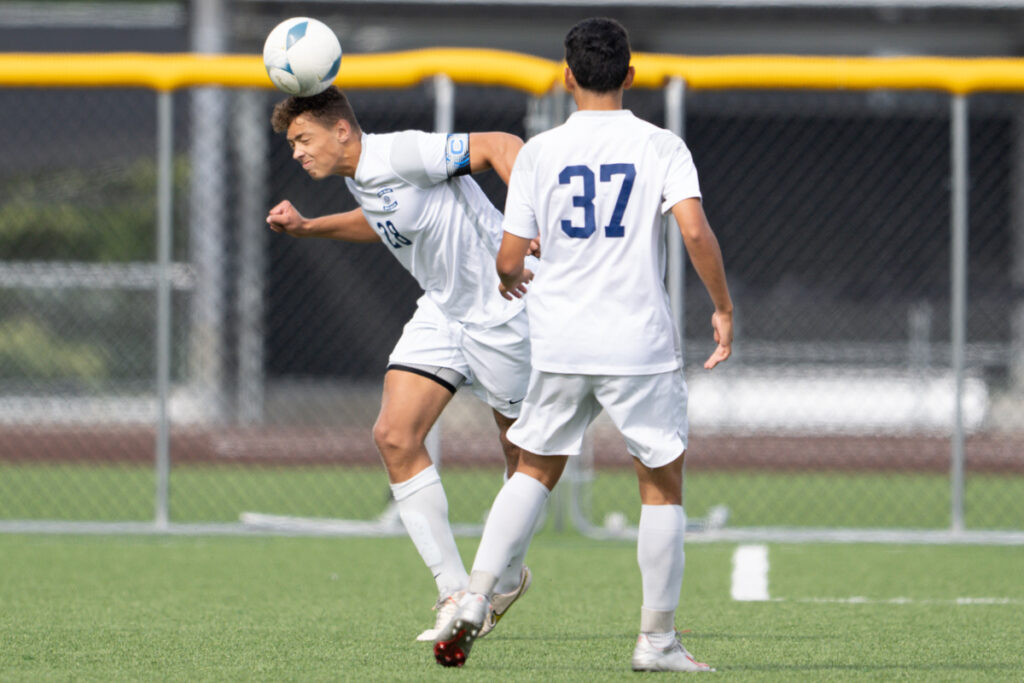 Bellevue College soccer tied host Peninsula today 1-1 in a defensive battle that featured only six total shots on goal in a relatively quiet game.
Both teams scored in the first half as BC's Keegan Storkson scored midway through the half on an assist by Johan Gaytan. Peninsula would answer back at 42:01 as both teams went into halftime gridlocked at one apiece.
The second half was a defensive battle that featured only three total shots, all by Peninsula, and none on goal by either team. In one of the quietest halves played by both teams all season, the 'dogs found themselves walking away with a tie with their lone shot on goal for the entire match.
Bellevue is now 6-5-5 in region play and 7-5-5 overall and will close out the regular season in a busy three-game week this Saturday at home vs. Edmonds at 2:15 PM.
Last Updated October 26, 2022