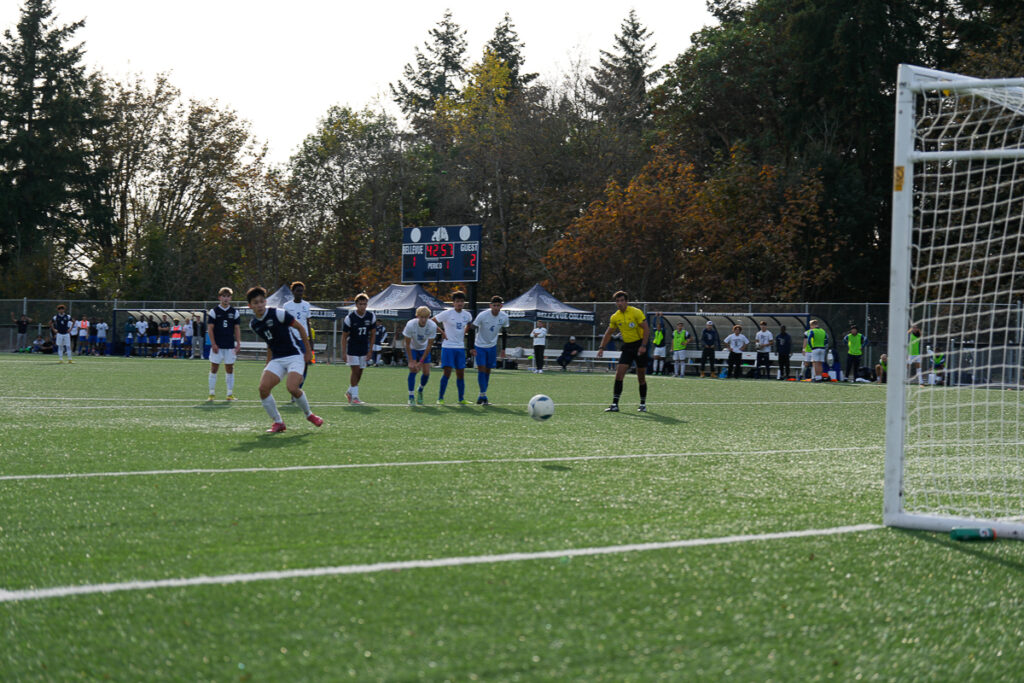 Bellevue College played their season finale today at home and tied Edmonds 2-2. In a first half which set the tone for what was expected to be a high-scoring, all-or–nothing season finale, both teams traded goals twice to set the 2-2 tie before halftime.
Neither team could score in the second half although the 'dogs outshot the Tritons 8-4.
Marc Kot led things off for BC with a goal at 12:31 on an assist by Sebastian Bednik. Thomas Nguyen drilled in Bellevue's second goal at 36.58 on a penalty kick to tie the score at 2 before halftime.
The Bulldogs wrapped up their season today in fifth place at 6-5-6 in North Region play and 7-5-6 overall. In an odd finish to the season, the squad had three ties and a win over the last two weeks.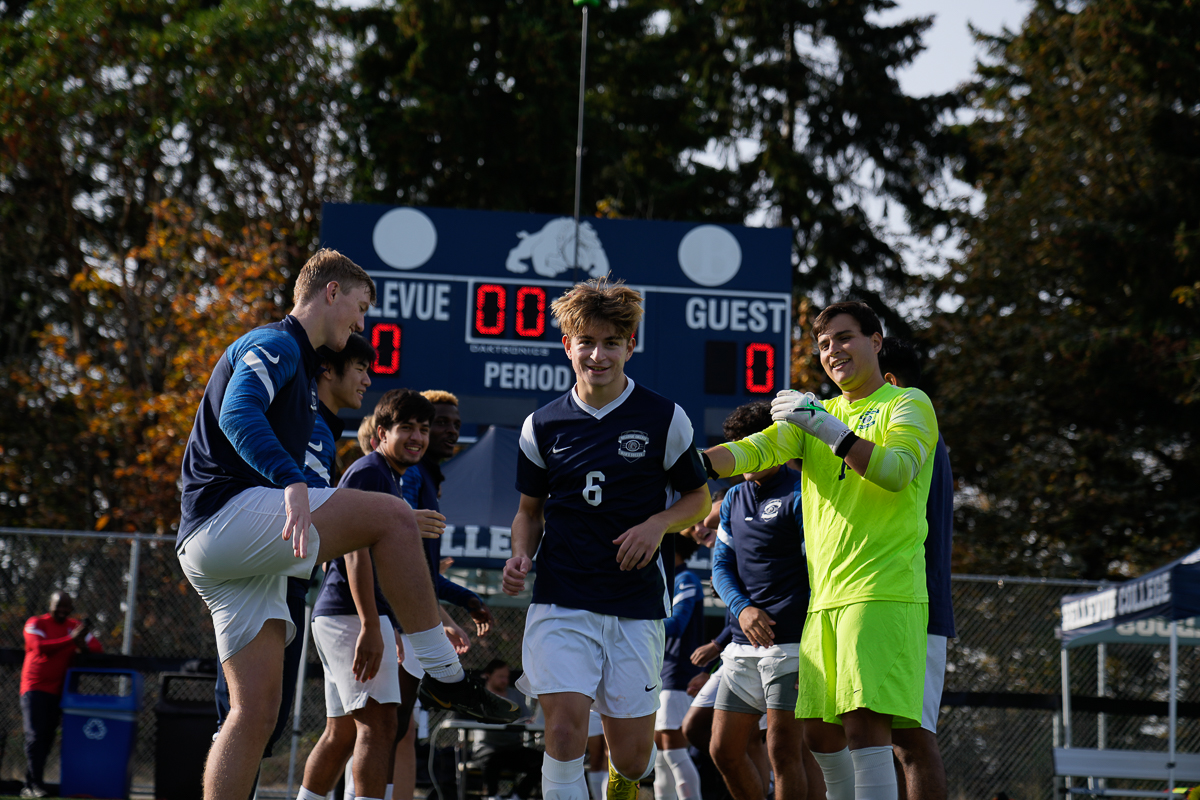 Last Updated October 30, 2022