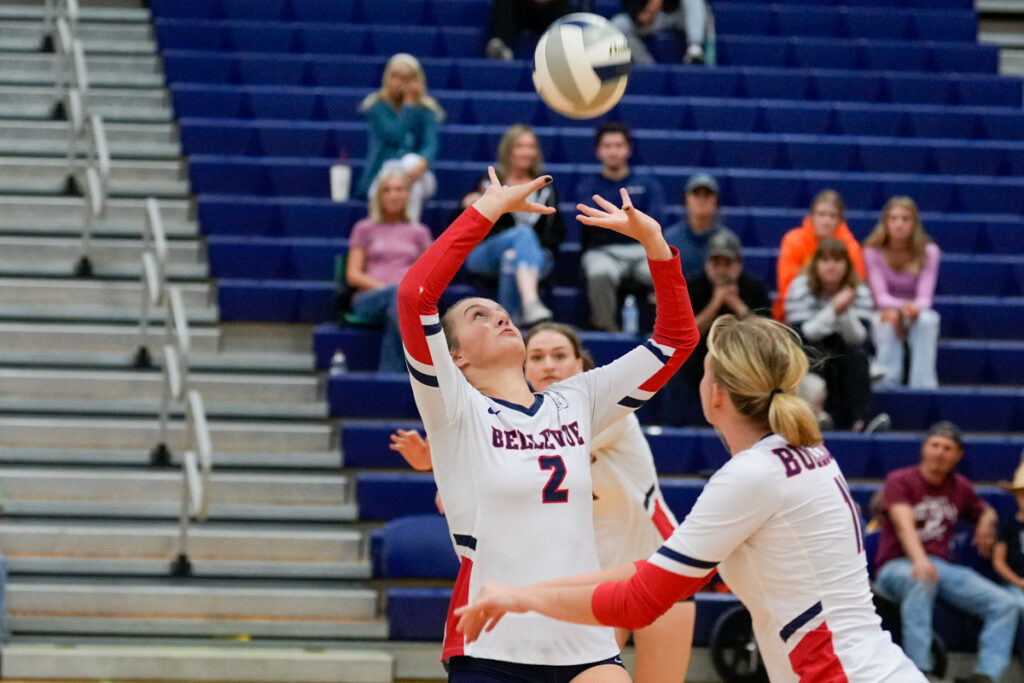 Bellevue College volleyball showed it's tenacity once again as the Bulldogs clawed their way back from a 2-1 deficit to win 3-2 over host Whatcom. Scores in the five-set thriller were 25-19, 17-25, 21-25, 25-22, 15-10.
The Bulldogs rallied down 2-1 and came alive in what would be the key turning point in set four. In a neck-and-neck set from point one onward, BC miraculously came out on top despite hitting only .091 in comparison to Whatcom's .139.
Bellevue found a way to flip the momentum and rode it into set five in which the 'dogs then caught fire as four errors by the Orcas coupled with two kills apiece by Marin Mackey and Lauren Wittmers put BC up 12-2. Whatcom would manage to fight back to make the final set interesting closing the gap from 13-7 to 13-10 thanks to three Bellevue errors before Taylor Pederson aced the winning point to give Bellevue the win in their final regular season contest.
Bellevue closes out regular season play as two-time defending North Region champions with a record of 11-1 (25-6 overall) and will take a 9 match win streak into the regional playoffs which BC will host next weekend.
Last Updated November 4, 2022