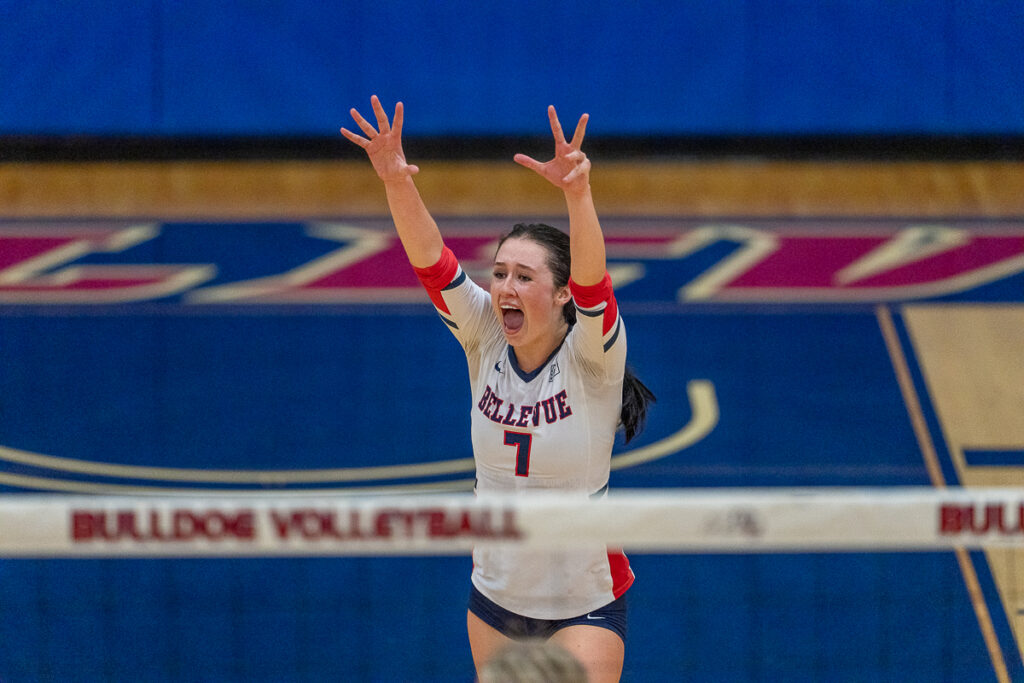 Bellevue College sophomore Marin Mackey was named Most Valuable Player of the NWAC's North Region this weekend as selected by the region coaches. She, along with Meg Perry and Kate Hansen who earned First Team Honors, led BC to the North Region title and the regional championship as they prepare to play in the Elite Eight this weekend at Pierce College.
Mackey was BC's most consistent performer all season playing all six rotations and hitting .252 finishing seventh overall in the NWAC with 307 kills.
Makenna Mosher, a transfer from Pierce College, earned Second Team All-Region honors while AJ Gueller was named Honorable Mention. All five were named to the Sophomore All-Star list as well, leading the North with five entries.
Last Updated November 15, 2022