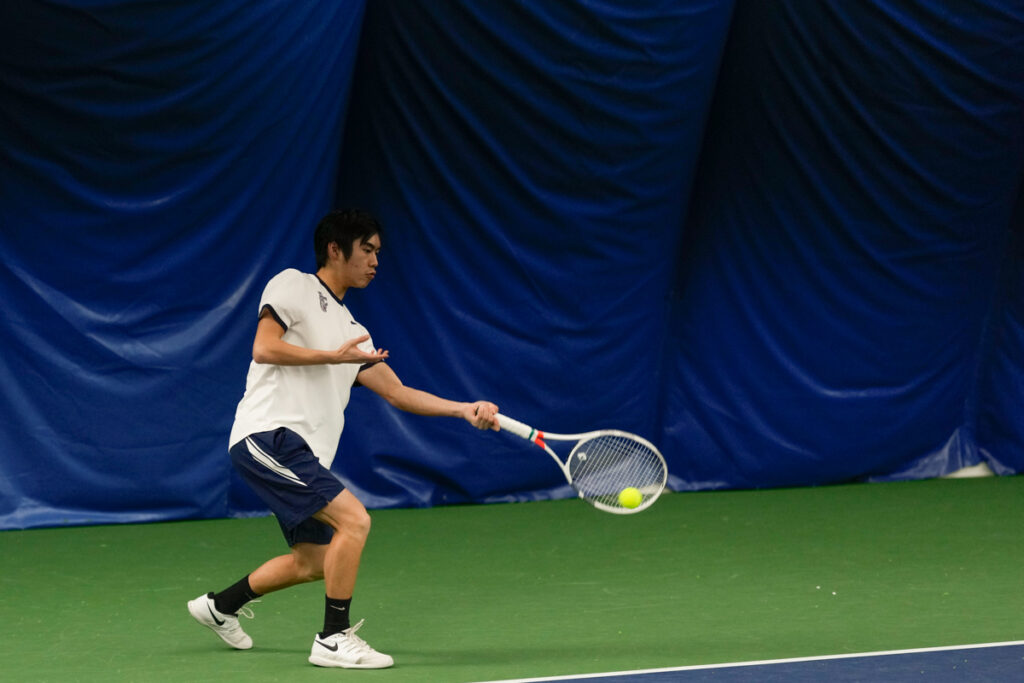 Defending NWAC champion Bellevue College men's tennis team lost 7-2 in a hard-fought battle against a four-year counterpart, Willamette University at Salem Tennis and Swim Club in Salem, OR.
Hunter Austin won #5 singles 6-3, 6-0 and also won #3 doubles pairing with Manny Nguyen winning 8-7.
The Bulldogs came close in #1 doubles as Zaid Khan and Jackson Stumpf lost 8-6 and #6 singles with Jack Nagler falling 6-4, 4-6, 1-0.
The Bulldogs face another four-year foe, Pacific Lutheran University on March 3 at 6:30 p.m. at Harbor Square Athletic Club in Edmonds.
Last Updated February 19, 2023