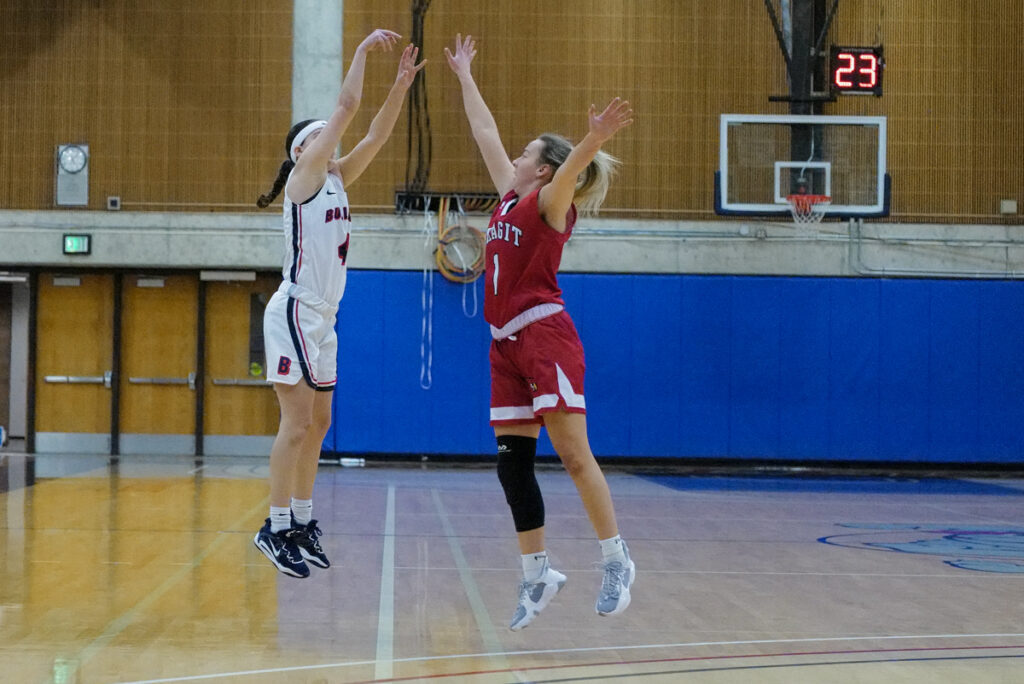 Bellevue College women 's basketball defeated visiting Everett 64-45 at Courter Family Athletic Pavilion. The Bulldogs' defense took charge as they pulled down 46 rebounds and had 13 steals.
Holding the Trojan offense to 12 or less points each quarter, the Bulldogs were able to take control after a 15-12 first quarter margin by outscoring Everett 20-10 in the second.
BC led by double digits throughout the second half and extended the lead up to 27 on a McKayla Rodriguez layup with 3:53 in the third, making it 62-35.
Sav Huerta was seven-for-11 from the field and had 19 points while Bri Byrnes was 8-for-12 for 16 points. Byrnes had seven rebounds and a team high four steals as well while Gwen Aasland yanked down 12 rebounds and had 11 points.
Bellevue travels to Skagit Valley this Wednesday Feb. 22 for a 5 p.m. tipoff.
Last Updated February 20, 2023