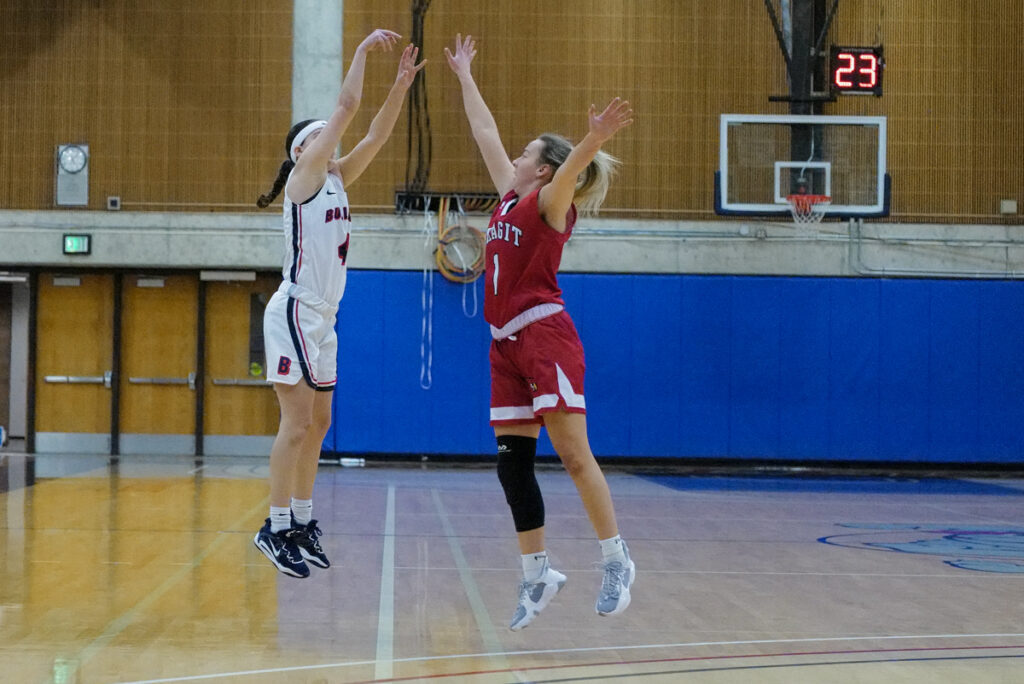 Bellevue College women's basketball lost 68-66 in overtime to host Skagit Valley. The Bulldogs had momentum early with an 18-9 lead after the first quarter but gradually let the Cardinals back into the game as Skagit Valley outscored Bellevue in the next three quarters to put the game into overtime.
With 49 seconds remaining in regulation play, Bri Byrnes pulled down a rebound with the 'dogs down 60-58. Sav Huerta was fouled and cashed in both free throws in clutch manner to tie the game with :44 on the clock. Both teams threw up three-point attempts in the closing seconds but could not convert as time expired.
Bellevue trailed by a bucket for most of the overtime period and had three chances in the final 30 seconds to tie it up but could not convert as the horn sounded.
The loss puts Bellevue in fourth place but still in position to secure a playoff berth at 7-5 in North Region play. The Bulldogs host Shoreline this Sunday Feb. 26 at noon.
Last Updated February 23, 2023