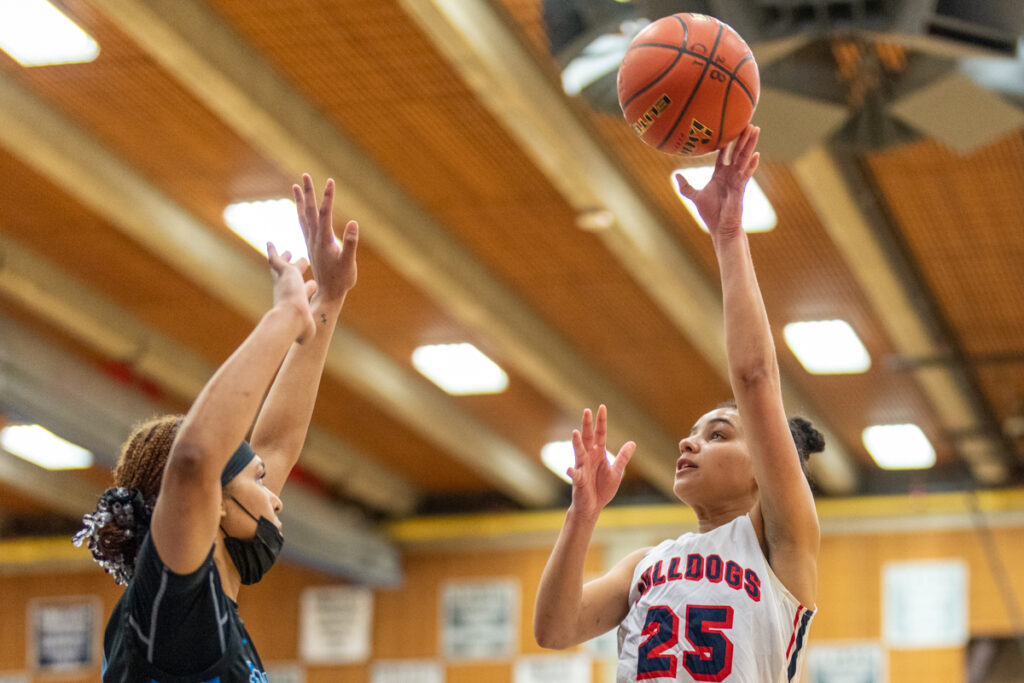 Shoreline defeated host Bellevue 60-44 in a pivotal game heading down the home stretch of the regular season. The Bulldogs in a situation of having to win one of their final two games of the year, now must win on Wednesday in their regular season finale to make the playoffs.
Shoreline jumped out to a narrow 16-12 lead after the first quarter, but stretched it out to a 14-point lead 35-21 at halftime. The Bulldogs shot a dismal three-for-16 in the second quarter for 19% in the pivotal quarter. The Bulldogs' struggles continued with a three-for-15 showing in the third as the lead then became 19 heading into the fourth.
The 'dogs were outrebounded 49-34 and shot 26% from the field and made only 12-of-21 from the line in a rough offensive night. Bri Byrnes led the Bulldogs with 17 points. Gwen Aasland pulled down a team-high 11 rebounds.
The Bulldogs (7-6 in North Region, 15-10 overall) travel to Bremerton on Wednesday March 1 to play Olympic, who sits with a 6-7 record. A Bulldog win clinches fourth place and the final playoff berth. Tipoff is set for 5 p.m.
Last Updated February 27, 2023