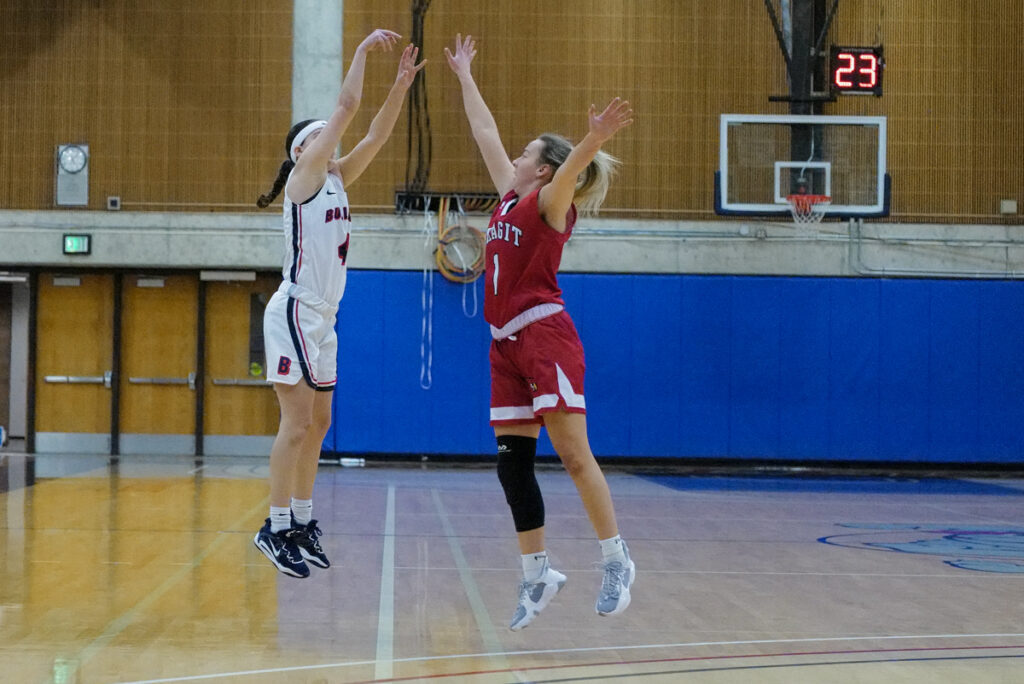 In a must-win situation, Bellevue closed out the regular season with a huge 65-57 road win at Olympic to secure the fourth and final playoff berth in the North Region. Sav Huerta's hot hand led the charge as the sophomore netted 34 points on 10-for-23 shooting in her best performance of the year. She was a perfect 10-for-10 from the free throw line as well.
After falling behind 34-27 at halftime, the 'dogs clamped down in the pivotal third quarter, outscoring the Rangers 13-4 as Olympic managed to make only two baskets in the quarter. With a two-point lead heading into the fourth, Huerta seized control with 19 of her 34 points in the final quarter. She was electric from the perimeter shooting five-for-six from the field and made seven of her 10 free throws in the fourth. Her display allowed BC to extend the lead and win by a comfortable margin.
Bellevue (8-6, 16-10) will open up Sweet 16 play against the top-ranked Lane Titans at 8 p.m. next Thursday March 9 at Columbia Basin College in Pasco.
Last Updated March 2, 2023